Italy's falling birthrate declines further during pandemic
Last year, Italy's births were vastly outnumbered by deaths, leading the population to drop by 384,000.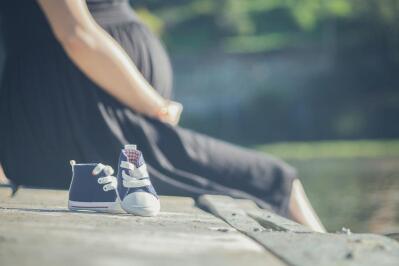 PRETORIA, June 9 (ANA) – At just over 400,000 last year, Italy's births have been vastly outnumbered by deaths, leading the population to drop by 384,000, or the equivalent of the city of Florence being wiped off the map, the BBC reported on Wednesday.
The birth number is down by almost 16,000 from 2019, which was the lowest birth rate recorded since Italian unification in 1861.
The British broadcaster quoted the Italian National Institute of Statistics (ISTAT) as saying that Italy's birth rate is the lowest out of all European states and that the divorce rate has risen due to couples being stuck at home together during lockdown.
Even new couples are said to be sceptical about adding new members to the family because of the uncertainty brought by Covid-19.
"It's very hard when you want to have a child but don't feel able to because of uncertainty about your future.Things are so insecure that if I find work, then fall pregnant and maybe lose my job, it would be unmanageable. People will now think 20 times before having a baby,'' Micaela Pisanu told the BBC.
According to Deutsche Welle (DW), statically, Italian women had around 2.5 children in the 1960s. Today, that rate has fallen to a mere 1.27.
"We need to study how the pandemic is changing our sex lives," sociologist Giulia Rivellini was quoted as saying.
"I found a study by the condom manufacturer Durex indicating a decline in sexual desire and activity because of the pandemic."
Rivellini, a professor at Milan's Catholic University, told DW that couples start families not so much because of a mutual sexual attraction but on the basis of economic factors.
"I think Italian couples are going with what is economically rational, instead of making emotional decisions. They are concerned whether they can bring up a child and offer it everything it needs,'' Rivellini said.
According to ABC News, Pope Francis has called for government policies that provide the necessary financial stability to encourage young people to stay in Italy and have families.
– African News Agency (ANA); Editing by Yaron Blecher
ANA NEWS WIRE Disclaimer:
The African News Agency (ANA) is a news wire service and therefore subscribes to the highest standards of journalism as it relates to accuracy, fairness and impartiality.
ANA strives to provide accurate, well sourced and reliable information across Text, Images and Video. Where errors do appear, ANA will seek to correct these timeously and transparently.
The ANA platform also contains news and information from third party sources. ANA has sought to procure reliable content from trusted news sources but cannot be held responsible for the accuracy and opinions provided by such sources on the ANA platform or linked sites.
The content provided for on the ANA News Wire platform, both through the ANA news operation and via its third party sources, are for the sole use of authorised subscribers and partners. Unauthorised access to and usage of ANA content will be subject to legal steps. ANA reserves its rights in this regard.
ANA makes every effort to ensure that the website is up and running smoothly at all times, however ANA does not take responsibility for, and will not be held liable for times when the website is temporarily unavailable due to technical issues that are beyond our control.