UPDATE 1 – SA labour department urges firms to apply for Covid-19 benefits for workers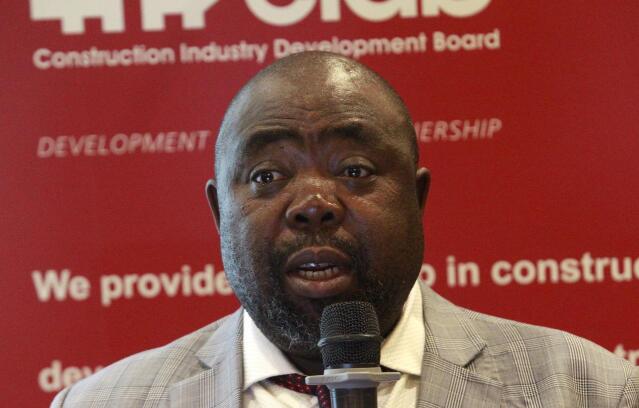 JOHANNESBURG/CAPE TOWN, April 21 (ANA) – South Africa's employment and labour minister Thulas Nxesi has called on employers registered with the Unemployment Insurance Fund (UIF) to apply for Covid-19 benefits on behalf of their employees.
The fund gives short-term relief to South African workers when they become unemployed or are unable to work because of maternity, adoption leave or illness. It also provides relief to the dependants of a deceased contributor.
As part of its response to the Covid-19 pandemic, the department has issued a directive for relief to be provided to contributors who have lost income or have been required to take annual leave during a five week national lockdown the government enforced to try and reduce new transmissions of the coronavirus fast spreading around the world after being first reported in China last December.
To date, the UIF has received just over 55,268 applications from employers representing just above 1.6 million employees. In total, the fund has over 1.8 million employers registered on its database representing more than eight million workers, the labour department said.
The UIF has processed 37,673 employer applications, meaning 606,462 employees will receive their benefit.  About 9,938 applications were not processed due to errors which the relevant companies have been notified to rectify.
Payouts made since April 16 amount to R1.1 billion.
"The UIF is working round the clock to meet the extraordinary volumes of requests for assistance presented by the Covid-19 pandemic. The Covid-19 benefit scheme will provide much needed relief to employees who have been laid off work or unable to earn an income due to Covid-19," Nxesi said.
With the UIF system under pressure due to a higher number of applications related to Covid-19, he said the labour department was talking to other public entities and the private sector to build additional capacity.
"Our system was not designed to accommodate the increased volumes of requests that we are witnessing due to the Covid-19," Nxesi said.
UIF spokesman Thiamo Molema confirmed that the fund met with South African Revenue Services (SARS) Commissioner Edward Kieswetter on Monday to discuss how the tax office could help ease the administrative burden.
"We did meet with the commissioner last night, so we will see what the outcome is," he told the African News Agency.
Molema said a major difficulty facing the fund was that employers were filing applications for staff not registered on the UIF system. It then took time to verify that the employees did in fact work for the company.
"An employer might apply for ten employees but only seven are registered on our system. So that's one of the areas where SARS could be helpful," he said, adding that the UIF would still provide funding if there was proof that the employer had registered the worker in question with the tax authority.
Molema said the verification process had been time-consuming and more funding could be disbursed daily if there was help to streamline it.
Democratic Alliance labour spokesman Michael Cardo welcomed the approach to SARS, saying  the "only regret is that SARS did not step in sooner". 
"As it is, the risk of many employees not receiving any monies from the UIF by the end of the month is still unacceptably high, and this will lead to a great deal of suffering and social disharmony that could have been avoided," Cardo said.
– African News Agency (ANA), Editing by Stella Mapenzauswa
ANA NEWS WIRE Disclaimer:
The African News Agency (ANA) is a news wire service and therefore subscribes to the highest standards of journalism as it relates to accuracy, fairness and impartiality.
ANA strives to provide accurate, well sourced and reliable information across Text, Images and Video. Where errors do appear, ANA will seek to correct these timeously and transparently.
The ANA platform also contains news and information from third party sources. ANA has sought to procure reliable content from trusted news sources but cannot be held responsible for the accuracy and opinions provided by such sources on the ANA platform or linked sites.
The content provided for on the ANA News Wire platform, both through the ANA news operation and via its third party sources, are for the sole use of authorised subscribers and partners. Unauthorised access to and usage of ANA content will be subject to legal steps. ANA reserves its rights in this regard.
ANA makes every effort to ensure that the website is up and running smoothly at all times, however ANA does not take responsibility for, and will not be held liable for times when the website is temporarily unavailable due to technical issues that are beyond our control.