Google's parent company to lay off 12,000 workers
Google' s parent Alphabet Inc is cutting about 12,000 jobs, or 6% of its workforce, it said in a staff memo Friday, as the technology sector reels from layoffs and companies stake their futures on artificial intelligence. Alphabet now faces a challenge from Microsoft Corp in a branch of tech that can, for instance, create virtually any content a user can think up and…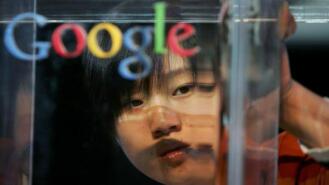 Google's parent Alphabet Inc is cutting about 12,000 jobs, or 6% of its workforce, it said in a staff memo Friday, as the technology sector reels from layoffs and companies stake their futures on artificial intelligence (AI).
Alphabet's shares were up nearly 3% in pre-market trading.
The cuts come at a delicate moment for the U.S. company, which has long been the leader in key areas of AI research.
Alphabet now faces a challenge from Microsoft Corp in a branch of tech that can, for instance, create virtually any content a user can think up and type in a text box.
Microsoft this week said recession worries were forcing it to shed 10,000 jobs, less than 5% of its workforce, and it would focus on imbuing its products with more AI going forward — a point Alphabet's CEO Sundar Pichai echoed in the memo.
– Advertisement –<ins class="adsbygoogle" data-ad-layout="in-article" data-ad-format="fluid" data-ad-client="ca-pub-8418745309882975″ data-ad-slot="5078940166″></ins>
Alphabet faced "a different economic reality" from the past two years when it rapidly expanded headcount, decisions for which Pichai said he took "full responsibility."
Pichai became Alphabet CEO in 2019.
Still, he said, Google was gearing up "to share some entirely new experiences for users, developers and businesses," and the company has "a substantial opportunity in front of us with AI across our products."
The company has been working on a major AI launch, two people familiar with the matter told Reuters. One of the sources said it would take place in the spring of this year.
Susannah Streeter, an analyst with Hargreaves Lansdown, said Alphabet's advertising business, which underpins Google's search engine and YouTube, was not immune to economic turbulence.
"Ad growth has come off the boil, a sharp contrast from the busy days of the post-pandemic re-opening which saw a surge in consumer spending," she said. The company faces competitive and regulatory threats as well, she said.
It was unclear if Alphabet would take a one-time financial charge related to the job cuts. Microsoft's severance packages, lease consolidation and hardware-lineup changes will cost it more than $1 billion, it said earlier this week.
Alphabet's layoffs followed a review of its people and priorities, leading to a workforce reduction hitting various geographies, Pichai said. Among those losing their jobs are recruiters, corporate staff and people working on engineering and product teams, he added.
In the United States, where Alphabet has already emailed affected employees, staff would receive severance and six months of healthcare as well as immigration support.
One person who said he worked on Google's Chrome browser posted on Twitter that he had lost his job even as he stepped into a leadership position on a project.
Overseas, layoff notifications will take longer due to local employment laws and practices, Pichai said in the memo.
<
p data-testid="paragraph-15″>Source: ReutersSource: Africa Feeds
ANA NEWS WIRE Disclaimer:
The African News Agency (ANA) is a news wire service and therefore subscribes to the highest standards of journalism as it relates to accuracy, fairness and impartiality.
ANA strives to provide accurate, well sourced and reliable information across Text, Images and Video. Where errors do appear, ANA will seek to correct these timeously and transparently.
The ANA platform also contains news and information from third party sources. ANA has sought to procure reliable content from trusted news sources but cannot be held responsible for the accuracy and opinions provided by such sources on the ANA platform or linked sites.
The content provided for on the ANA News Wire platform, both through the ANA news operation and via its third party sources, are for the sole use of authorised subscribers and partners. Unauthorised access to and usage of ANA content will be subject to legal steps. ANA reserves its rights in this regard.
ANA makes every effort to ensure that the website is up and running smoothly at all times, however ANA does not take responsibility for, and will not be held liable for times when the website is temporarily unavailable due to technical issues that are beyond our control.