Head of the Tokyo Medical Association says hosting the games will be "really difficult".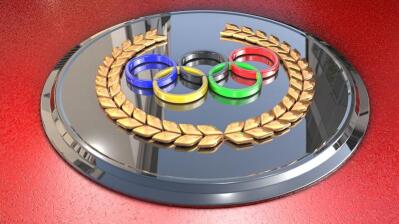 CAPE TOWN, April 14 (ANA) – While the Olympic flame makes its way around Japan and with 100 days to go before the Games open, officials have warned that hosting the Games will be "really difficult".
Head of the Tokyo Medical Association Haruo Ozaki expressed his concern on social media on Tuesday, prompting organisers to produce a more detailed plan.
Tokyo is facing a rising infection rate of Covid-19 cases, with the Games set to open on July 23.
Further abroad, a number of athletes coming from countries such as Brazil and India are seeing a resurgence in cases, as well as new variants of the virus.
"I want to see the work at the Olympics… show concrete measures on how they can prevent the spread of infections at home and abroad," wrote Ozaki.
"But from the position of being a medical worker, I think the opening is a really difficult situation.
"I would love to have this from the organiser's side, early," he said.
According to the Straits Times, a Singapore-based publication, the surge of infections in Osaka forced a change in plans for the Olympic torch relay that started last month.
The flame event was moved to take place inside a closed park, away from the public.
Tokyo 2020 President Hashimoto Seiko said in a statement on the Olympics' official website on Wednesday that the Games would be a celebration of resilience and solidarity.
"Together, the world has faced an unprecedented crisis and Tokyo 2020 is committed to offering a light of hope and solace this summer," said Hashimoto.
"For the last year, athletes around the world have kept the faith and continued to train despite huge challenges.
"Soon we will all be able to celebrate what they have accomplished," she said.
– African News Agency (ANA); Editing by Yaron Blecher
ANA NEWS WIRE Disclaimer:
The African News Agency (ANA) is a news wire service and therefore subscribes to the highest standards of journalism as it relates to accuracy, fairness and impartiality.
ANA strives to provide accurate, well sourced and reliable information across Text, Images and Video. Where errors do appear, ANA will seek to correct these timeously and transparently.
The ANA platform also contains news and information from third party sources. ANA has sought to procure reliable content from trusted news sources but cannot be held responsible for the accuracy and opinions provided by such sources on the ANA platform or linked sites.
The content provided for on the ANA News Wire platform, both through the ANA news operation and via its third party sources, are for the sole use of authorised subscribers and partners. Unauthorised access to and usage of ANA content will be subject to legal steps. ANA reserves its rights in this regard.
ANA makes every effort to ensure that the website is up and running smoothly at all times, however ANA does not take responsibility for, and will not be held liable for times when the website is temporarily unavailable due to technical issues that are beyond our control.