The Untold Story Releases a Documentary on Prof. Ye Jiaying and Her Life of Poetry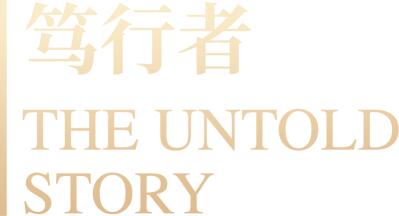 Ye Jiaying, famous professor of Chinese literature, has concentrated on studies about Chinese ancient poetry for several ten years. She tried to gain the strong points from the Chinese and foreign literary theories, surpassed the older generation and opened a new route.
This short documentary was produced by The Untold Story, which revealed Ms. Ye's poetry life and her pursuit of carrying on the Chinese classical poetry. Ye Jiaying was born in 1924, and her youngster life suffered a lot due to the chaos in war time.
In this video, the audience could get to know her insights about her poetry from different periods, tracing her eventful life. She shared her reflections and noble perspective on the difficulties of life, and the profound academic achievements and outstanding cultural cultivation of a great poetry master.
Professor Ye has been a professor of National Taiwan University, a visiting professor at Harvard University and the University of Michigan, as well as a lifetime professor of the University of British Columbia and a member of the Central Institute for Literature and History. She is the only fellow of Chinese classical literature at the Royal Society of Canada. She is also on the list of people who moved China in 2020.
Contact: Jane Cheng
Tel:008610-68996566
E-mail:[email protected]
YouTube link:https://youtu.be/8QZBrMySsRU
ANA NEWS WIRE Disclaimer:
The African News Agency (ANA) is a news wire service and therefore subscribes to the highest standards of journalism as it relates to accuracy, fairness and impartiality.
ANA strives to provide accurate, well sourced and reliable information across Text, Images and Video. Where errors do appear, ANA will seek to correct these timeously and transparently.
The ANA platform also contains news and information from third party sources. ANA has sought to procure reliable content from trusted news sources but cannot be held responsible for the accuracy and opinions provided by such sources on the ANA platform or linked sites.
The content provided for on the ANA News Wire platform, both through the ANA news operation and via its third party sources, are for the sole use of authorised subscribers and partners. Unauthorised access to and usage of ANA content will be subject to legal steps. ANA reserves its rights in this regard.
ANA makes every effort to ensure that the website is up and running smoothly at all times, however ANA does not take responsibility for, and will not be held liable for times when the website is temporarily unavailable due to technical issues that are beyond our control.