China Matters' Feature: A Rising Star Stands for the Future of Chinese Women's Volleyball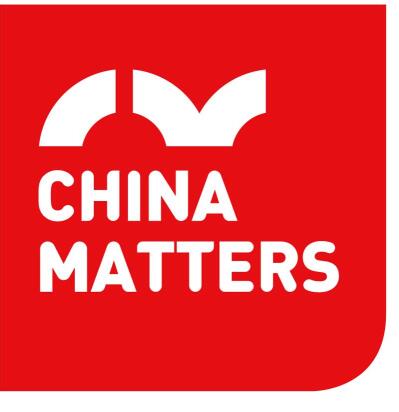 Li Yingying, a young female athlete in the spotlight in the volleyball field, was born as a gifted player. At the age of 10, she was selected as a junior player and began training in north China's Tianjin.
In 2010, Wang Baoquan, head coach of the Tianjin volleyball team, discovered the talented girl in northeastern China and brought her to Tianjin for training. Rigorous training and homesickness sometimes prevented Li from adjusting properly to the new environment, but she has always been dedicated to the sport.
Over the past dozen years, Li, now 22, has overcome various difficulties and emerged as a lead player in Chinese women's volleyball team.
Her efforts paid off. In Chinese Women's Volleyball League 2017-2018, she broke the previous record by scoring 45 points in a single game.
"I was very confident at the beginning of my volleyball career, not afraid of anyone. I was very bold and had a strong desire to win," said Li.
In this video, Li's experience was recounted through her own narrative. She joined the national volleyball team as an ambitious young player but encountered a major setback in 2018 when she found her performance was holding the team back.
With encouragement from Lang Ping, the head coach of the national women's volleyball team, she regained confidence and perked up.
"I think it's normal to experience wins and losses in competitive sports," she said. "The fighting spirit of the women's volleyball team has to go on."
Contact: Zeng Wei
Tel:008610- 68996991
E-mail: [email protected]
.. ..

ANA NEWS WIRE Disclaimer:
The African News Agency (ANA) is a news wire service and therefore subscribes to the highest standards of journalism as it relates to accuracy, fairness and impartiality.
ANA strives to provide accurate, well sourced and reliable information across Text, Images and Video. Where errors do appear, ANA will seek to correct these timeously and transparently.
The ANA platform also contains news and information from third party sources. ANA has sought to procure reliable content from trusted news sources but cannot be held responsible for the accuracy and opinions provided by such sources on the ANA platform or linked sites.
The content provided for on the ANA News Wire platform, both through the ANA news operation and via its third party sources, are for the sole use of authorised subscribers and partners. Unauthorised access to and usage of ANA content will be subject to legal steps. ANA reserves its rights in this regard.
ANA makes every effort to ensure that the website is up and running smoothly at all times, however ANA does not take responsibility for, and will not be held liable for times when the website is temporarily unavailable due to technical issues that are beyond our control.