China Matters Explores the Secrets of the 'Queen of Chinese Green Tea'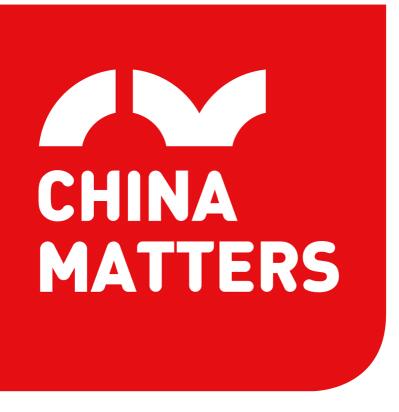 Around mid to late March each year, farmers in southeastern Chinese city of Hangzhou are busy picking tea leaves. The Longjing tea, a precious Chinese green tea specially grown in Hangzhou, needs to be collected within one to two weeks to maintain its tender nature.
Named after its birthplace, Longjing Village, the renowned green tea has around 1,200 years' history. The very finest tea shoots are traditionally picked and processed in spring before the Qingming Festival in early April.
Longjing tea is distinguished among Chinese green teas in taste and fame, thus dubbed the "Queen of Chinese green tea." The harvested tea leaves will go through 10 hours of processing, including ventilating, drying, screening and frying.
To maintain the quality and production, as well as preserving the traditional processing techniques, Hangzhou has issued a regulation to protect the Longjing tea planting area and standardize the industry. Hangzhou also holds celebrations for the Longjing tea each year.
In this video, British journalist Josh Arslan heads to Hangzhou to experience the core process of tea production and look for the secrets of producing the time-honored green tea.
In Longjing Village, Josh meets a father-son duo engaged in tea production. From them, he learns the picking and frying techniques of fine Longjing tea. The video is filmed and produced by China Matters.
Contact: Zhong Lei
Tel:008610-68996566
E-mail:[email protected]
YouTube Link: https://youtu.be/X7RUzmlmBV8
ANA NEWS WIRE Disclaimer:
The African News Agency (ANA) is a news wire service and therefore subscribes to the highest standards of journalism as it relates to accuracy, fairness and impartiality.
ANA strives to provide accurate, well sourced and reliable information across Text, Images and Video. Where errors do appear, ANA will seek to correct these timeously and transparently.
The ANA platform also contains news and information from third party sources. ANA has sought to procure reliable content from trusted news sources but cannot be held responsible for the accuracy and opinions provided by such sources on the ANA platform or linked sites.
The content provided for on the ANA News Wire platform, both through the ANA news operation and via its third party sources, are for the sole use of authorised subscribers and partners. Unauthorised access to and usage of ANA content will be subject to legal steps. ANA reserves its rights in this regard.
ANA makes every effort to ensure that the website is up and running smoothly at all times, however ANA does not take responsibility for, and will not be held liable for times when the website is temporarily unavailable due to technical issues that are beyond our control.