Sheba: Tiger attack survivor hires legal eagle to watch SAPS, and get money from owner
Zola Majavu said his instructions are two-fold: to watch the ongoing SAPS investigation and to consider legal suit to recover monetary damages from tiger's owner.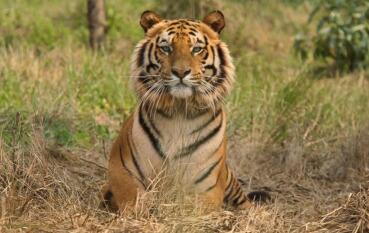 Zola Majavu said his instructions are two-fold: to watch the ongoing SAPS investigation and to consider legal suit to recover monetary damages from tiger's owner.
Pretoria – William Mokoena, the 37-year-old man recuperating in hospital after he was attacked on Saturday night by a
"The nature of the instructions are two-fold. Firstly, it is to do a watching brief which is aimed at ensuring that the criminal investigation that has been opened by the … SAPS is handled in accordance with applicable prescripts. That is the criminal side of things," Majola spoke to broadcaster Newzroom Afrika.
He said it is hoped that the ongoing investigation might lead to the prosecution of the owner of the tiger, "and other identifiable stakeholders".
"The second leg to my instruction is obviously to consider a legal suit which is aimed at recovering monetary damages for the pain and suffering and other related damages.
"It is not good for the owner to say my fence was cut. There is a higher duty placed on him, which is concomitant with the ferociousness of the animal that he keeps. Similarly, it is not good enough for the mayor to say we are going to have a conversation. They too have a duty to promulgate the necessary by-laws and enforce them."
Majola said he does not want to take away anything from Executive Mayor of Midvaal Local Municipality, Peter Teixeira who earlier made remarks wishing the injured victim well, and promising to visit the family and the injured man.
"I appreciate the spirit in which he made the contribution, but those are potential defendants that we may add into this lawsuit.
Mokoena, on Tuesday relieved his ordeal in a television interview, saying he believes he should have died during the brutal attack by the big cat.
Speaking to eNCA from his hospital bed, William Mokoena recalled how Sheba, the female tiger, pounced on him and attacked him.
Mokoena was on his way back from a local spaza shop and stopped to chat to his cousin. He said he bent down to tighten his shoelaces when Sheba pounced on him. Mokoena said his head hit the ground. He added that the tiger tried to grip his neck and drag him into bushes nearby.
"I was supposed to be dead," he said.
Mokoena added that it was dark and people ran out with torches to see what was going on.
He said he managed to fight the massive cat off.
IOL
ANA NEWS WIRE Disclaimer:
The African News Agency (ANA) is a news wire service and therefore subscribes to the highest standards of journalism as it relates to accuracy, fairness and impartiality.
ANA strives to provide accurate, well sourced and reliable information across Text, Images and Video. Where errors do appear, ANA will seek to correct these timeously and transparently.
The ANA platform also contains news and information from third party sources. ANA has sought to procure reliable content from trusted news sources but cannot be held responsible for the accuracy and opinions provided by such sources on the ANA platform or linked sites.
The content provided for on the ANA News Wire platform, both through the ANA news operation and via its third party sources, are for the sole use of authorised subscribers and partners. Unauthorised access to and usage of ANA content will be subject to legal steps. ANA reserves its rights in this regard.
ANA makes every effort to ensure that the website is up and running smoothly at all times, however ANA does not take responsibility for, and will not be held liable for times when the website is temporarily unavailable due to technical issues that are beyond our control.