SA Tourism: Version you were told on Tottenham Hotspur deal is not true
SA Tourism's acting CEO Themba Khumalo said the board travelled to the UK in January and there is belief that the deal "makes sense" economically.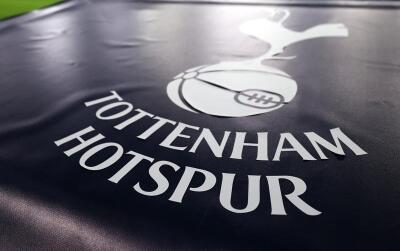 SA Tourism's acting CEO Themba Khumalo said the board travelled to the UK in January and there is belief that the deal "makes sense" economically
Pretoria – SA Tourism's acting CEO Themba Khumalo says there is no deal yet with
Khumalo said there is a conversation currently under way, but the story was leaked to derail their own considerations.
"A question was floated around. Did the board go to the UK? Yes, the board went to the UK. I was part of the trip. We went, you have to do due diligence on any single thing that you do. Certain board members went, we had a look, and we were persuaded that this was a good opportunity. We came back and it went through the board process rigour," he said.
Khumalo said the matter was before the SA Toursm on January 27 and additional time was needed to deliberate further on the deal.
A subsequent meeting was held by the board on Tuesday.
"The full board then met at 8pm on Tuesday. This story was already out before the board even met to have the conversation. I am saying this, to say the version of the story that you have been told is not true. It was leaked out of context.
"This whole thing could have been avoided if we just had a conversation about why we are doing this. The intent of the leak was not to aid economic recovery of the country. It was something else that has got nothing to do with the mandate that is in the Tourism Act.
"I think whoever is responsible for that leak needs to be isolated. It is un-South African to behave in that manner," Khumalo said.
He said the board met and made a conditional approval, citing that it believes the deal was commercially "making sense" but it needed to be taken to all stakeholders, including Tourism Minister Lindiwe Sisulu.
Khumalo said before Sisulu was consulted, the story made headlines.
An exclusive story by the Daily Maverick newspaper alleged that Sisulu was eager for the deal to be sealed before the impending Cabinet reshuffle by President Cyril Ramaphosa moves her out of the tourism portfolio, as is speculated.
According to a PowerPoint presentation on the proposed deal that Daily Maverick has in its possession, the total value of the sponsorship deal between SA Tourism and Tottenham Hotspur FC would be £42.5 million over three years – which converts to R910 997 814.75, or just under a billion rand.
Daily Maverick alludes to the deal being announced by Ramaphosa during his State of the Nation Address (Sona) on February 10.
According to the publication, the first PowerPoint presentation explains that Tottenham Hotspur – the home of England captain Harry Kane and colloquially known as Spurs – is the "8th most valuable football club brand globally".
It notes that SA Tourism would be following in the footsteps of other "DMOs" – destination management organisations, which promote locations as travel destinations – in signing a sponsorship deal with a Premier League soccer team.
It lists Abu Dhabi's sponsorship of Manchester City, Malta's sponsorship of Manchester United and Rwanda's sponsorship of Arsenal as similar deals.
The £42.5m deal would run from as soon as February 2023 to June 2026, with the option to extend for another year.
The presentation claims that in exchange for this R1bn investment, SA Tourism would receive media exposure to the value of £277m, or almost R6bn.
IOL
ANA NEWS WIRE Disclaimer:
The African News Agency (ANA) is a news wire service and therefore subscribes to the highest standards of journalism as it relates to accuracy, fairness and impartiality.
ANA strives to provide accurate, well sourced and reliable information across Text, Images and Video. Where errors do appear, ANA will seek to correct these timeously and transparently.
The ANA platform also contains news and information from third party sources. ANA has sought to procure reliable content from trusted news sources but cannot be held responsible for the accuracy and opinions provided by such sources on the ANA platform or linked sites.
The content provided for on the ANA News Wire platform, both through the ANA news operation and via its third party sources, are for the sole use of authorised subscribers and partners. Unauthorised access to and usage of ANA content will be subject to legal steps. ANA reserves its rights in this regard.
ANA makes every effort to ensure that the website is up and running smoothly at all times, however ANA does not take responsibility for, and will not be held liable for times when the website is temporarily unavailable due to technical issues that are beyond our control.