Outrage after British doctor hosts anti-vaccination talk at the Western Cape legislature
A controversial British cardiologist who delivered a talk in the Western Cape legislature's auditorium this week, has tongues wagging.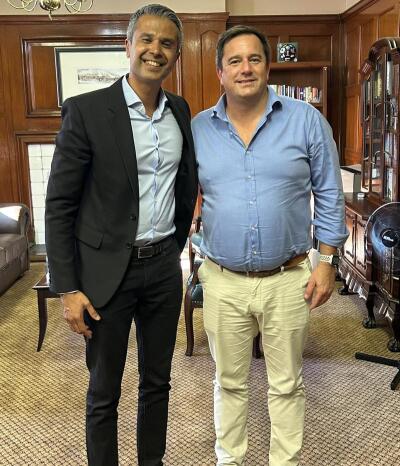 A controversial British cardiologist who delivered a talk in the Western Cape legislature's auditorium this week, has tongues wagging.
Cape Town – A controversial British cardiologist who delivered a talk in the Western Cape legislature's auditorium this week has tongues wagging.
The South African medical fraternity and some members of the DA has been left taken aback by the statements made.
According to News24, Beverley Schäfer, deputy speaker for the Western Cape legislature extended an invite to members of the National Assembly, National Council of Provinces and MPLs to listen to Dr Aseem Malhotra talk about "unsafe and ineffective" vaccines on Wednesday.
Malhora has called for the administration of Covid-19 vaccines claiming it could be behind the excess deaths from coronary artery disease.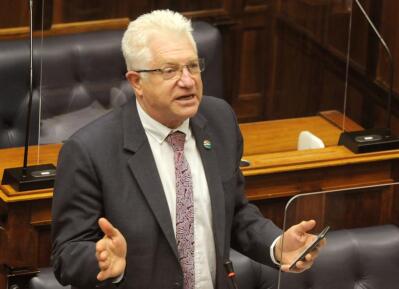 This statement was made despite media reports that he was vaccinated, the publication reported.
Speaking to News24, Schäfer said the talk was on ethical and evidence-based health care as part of her newly launched lunchtime lectures to enhance inter-party relationships across all levels. She did not divulge further details.
She said it was just a talk, nothing else.
"People don't have the facts. It was on ethically-based health care."
Western Cape Premier Alan Winde wasted no time in distancing his office and the department of health and wellness from this "talk".
Winde called for this event to be investigated.
He distanced himself from the views expressed by Malhorta and on Twitter stated his administration stood with the international scientific evidence which showed Covid-19 vaccines were the best tools to manage the virus and have saved and continue to save lives.
"It is not my role to comment on the role of parliament, and I respect that it is a separate arm of government, but I hope that how this event happened will be investigated. I and my administration believe that vaccines have and continue to save lives.
"Those who falsely claim that they are a danger are wrong and they should be held to account for their views," Winde said.
Western Cape Parliament Speaker, Daylin Mitchell set the record straight and said the legislature did not organise or host the lecture presented by Malhotra.
"The event was organised by a member of the WCPP (Western Cape Provincial Parliament), who legitimately accessed the facility in that capacity. I wish to state that the views expressed in the lecture do not reflect those of the Western Cape Provincial Parliament," News24 reported Mitchell saying.
Members with the DA expressed concern that Schäfer would encourage talks of promoting anti-vaccinations when the nation is grappling with vaccine hesitancy.
Some members have told the publication that Schäfer was "out of line" while others were wondering if she will face any consequences and majority thought there was no base for a "talk" as the one hosted.
According to Professor Linda-Gail Bekker from the SA Medical Research Council, the incident had reminded her of the denialism of HIV and Aids in the early 2000s.
She told News24, at that time, there were so-called experts who came and trotted out drivel around antiretrovirals being dangerous and toxic.
"Vulnerable people lost their lives because they were confused about what advice to take.
"This can cost people's well-being, or even their lives. That was certainly the case in the era of Aids denialism," Bekker said.
She said South Africa had a number of experts who could have been called to educate the public and politicians instead of relying on foreign doctors who "spread fear and alarm".
Bekker said it was concerning that unsubstantiated claims were given legitimacy by political leaders.
"We know there are some rare side effects, but there is indisputable global evidence that Covid-19 vaccines have had an impact on severe illness and mortality.
"To suggest anything other than that undermines the Covid-19 vaccination campaign and can spill over and impact on childhood vaccination campaigns," Bekker said.
IOL
ANA NEWS WIRE Disclaimer:
The African News Agency (ANA) is a news wire service and therefore subscribes to the highest standards of journalism as it relates to accuracy, fairness and impartiality.
ANA strives to provide accurate, well sourced and reliable information across Text, Images and Video. Where errors do appear, ANA will seek to correct these timeously and transparently.
The ANA platform also contains news and information from third party sources. ANA has sought to procure reliable content from trusted news sources but cannot be held responsible for the accuracy and opinions provided by such sources on the ANA platform or linked sites.
The content provided for on the ANA News Wire platform, both through the ANA news operation and via its third party sources, are for the sole use of authorised subscribers and partners. Unauthorised access to and usage of ANA content will be subject to legal steps. ANA reserves its rights in this regard.
ANA makes every effort to ensure that the website is up and running smoothly at all times, however ANA does not take responsibility for, and will not be held liable for times when the website is temporarily unavailable due to technical issues that are beyond our control.