#justicefornamhla: 'Unfortunately, Namhla was failed by all of us,' says Police Minister Bheki Cele
Police Minister General Bheki Cele said justice will soon be served for Namhla Mtwa, who was viciously murdered last month.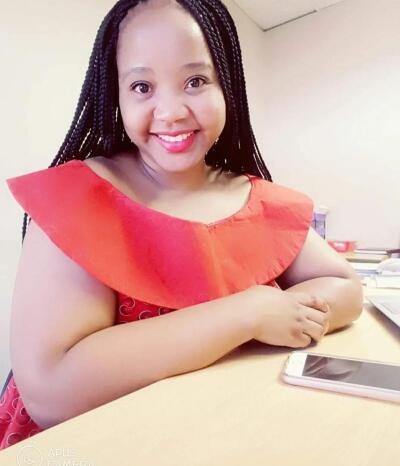 Police Minister Bheki Cele has assured Namhla Mtwa's family that an arrest will be made soon.
Cape Town – Police Minister General Bheki Cele said justice will soon be served for Namhla Mtwa, who was viciously murdered last month.
This comes after Cele and police commissioner General Fannie Masemola visited the Eastern Cape to receive a full briefing on the status of police stations in the province.
The briefing comes a day after hundreds of people marched to the Mthatha police station demanding better services and calling for #justicefornamhla.
Mtwa, 34, who worked for the OR Tambo Municipality, was gunned down in her vehicle on April 21.
She was shot nine times and was declared dead at the scene.
The incident occurred after 7pm when she arrived home in Sidwadwa View in Mthatha.
No arrests have been made.
Allegations have been made that Mtwa's long-time boyfriend, an Eastern Cape businessman and member of the ANC, masterminded her murder.
Mtwa apparently ended the relationship two months before her death and allegedly received a death threat from her former partner.
Her death has sparked an outcry across the nation and citizens have called on the government to take a stance against gender-based violence and femicide (GBVF) as it only seems to be worsening across the country.
On Thursday, Cele visited the bereaved family of Mtwa to give them an update on their daughter's murder investigation.
He assured the family that an arrest would be made soon.
"I am happy with the report I have received from the team of investigators and I do believe they have a solid case and justice will soon be served for this young lady whose life was cut short in the most gruesome way."
Cele claimed Mtwa was in an abusive relationship which went unreported.
"Unfortunately, Namhla was failed by all of us, she suffered abuse and it seems some in her family were aware of it, but it went unreported. Those who worked with her saw the signs of abuse and yet they said nothing and some of the abuse and assaults took place in full view of some in her community, but they did not report this to authorities.
"It is troubling that not a single case was opened with the police, either by Namhla or by anyone on her behalf," Cele said.
He has called for everyone in society to play their part to eradicate GBV.
"Gender-based violence and femicide is a second pandemic that must be fought from all angles and anyone who wears the blue uniform and chooses not to protect and serve victims and survivors of GBV should be shown the door.
"This sort of negligence won't be accepted nor tolerated and I'm calling on the SAPS management to ensure police walk the talk on this one or face repercussions," Cele added.
IOL
ANA NEWS WIRE Disclaimer:
The African News Agency (ANA) is a news wire service and therefore subscribes to the highest standards of journalism as it relates to accuracy, fairness and impartiality.
ANA strives to provide accurate, well sourced and reliable information across Text, Images and Video. Where errors do appear, ANA will seek to correct these timeously and transparently.
The ANA platform also contains news and information from third party sources. ANA has sought to procure reliable content from trusted news sources but cannot be held responsible for the accuracy and opinions provided by such sources on the ANA platform or linked sites.
The content provided for on the ANA News Wire platform, both through the ANA news operation and via its third party sources, are for the sole use of authorised subscribers and partners. Unauthorised access to and usage of ANA content will be subject to legal steps. ANA reserves its rights in this regard.
ANA makes every effort to ensure that the website is up and running smoothly at all times, however ANA does not take responsibility for, and will not be held liable for times when the website is temporarily unavailable due to technical issues that are beyond our control.