Family pets drag human skull into yard
A family on the KZN North Coast made a gruesome discovery of a human skull in their garden.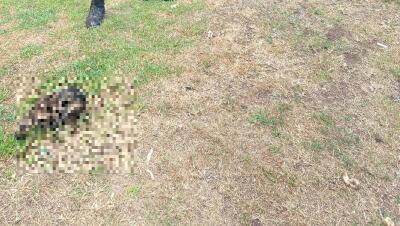 A family on the KZN North Coast made a gruesome discovery of a human skull in their garden.
Durban – A family on the KZN North Coast made a gruesome discovery when their dogs brought home a decomposed human skull.
According to Prem Balram from Reaction Unit SA, the family from Conifer Drive in Amanzimnyama contacted them at around 9am on Wednesday morning after they hsd discovered a human skull in their yard.
"On arrival, Reaction Officers discovered the human remains on the lawn.
"According to the homeowner, two of his three dogs have a tendency of exiting the yard through a hole in the fence to forage in a dense bush next to the property.
"They believe that the dogs located and returned to the yard with the human remains while they were asleep.
"The jaw bone on the skull appears fractured/dislocated."
Balram said Tongaat SAPS were alerted.
Earlier this month, human skeletal remains were recovered from overgrown vegetation in Verulam on the KZN North Coast.
Balram said a passer-by made the discovery on Gemini Crescent in the Everest Heights area.
He said officers found the skeleton, dressed in grey/blue faded trousers.
In addition a red T-shirt and a humerus (upper arm bone) were found nearly a metre away. The foot bones weren't located.
The race and sex of the deceased could not be determined due to the decomposition of the body.
Police confirmed that an inquest docket had been opened at Verulam SAPS for further investigation.
IOL
ANA NEWS WIRE Disclaimer:
The African News Agency (ANA) is a news wire service and therefore subscribes to the highest standards of journalism as it relates to accuracy, fairness and impartiality.
ANA strives to provide accurate, well sourced and reliable information across Text, Images and Video. Where errors do appear, ANA will seek to correct these timeously and transparently.
The ANA platform also contains news and information from third party sources. ANA has sought to procure reliable content from trusted news sources but cannot be held responsible for the accuracy and opinions provided by such sources on the ANA platform or linked sites.
The content provided for on the ANA News Wire platform, both through the ANA news operation and via its third party sources, are for the sole use of authorised subscribers and partners. Unauthorised access to and usage of ANA content will be subject to legal steps. ANA reserves its rights in this regard.
ANA makes every effort to ensure that the website is up and running smoothly at all times, however ANA does not take responsibility for, and will not be held liable for times when the website is temporarily unavailable due to technical issues that are beyond our control.