Atlantis' medical gem celebrates as her public health facility turns four
A local nurse from Atlantis, just outside of Cape Town who took her pension to open a primary healthcare facility in the area, says four years down the line and the job remains fulfilling.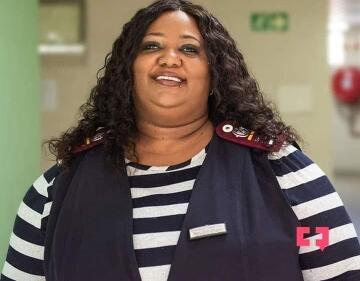 Seeing a need for proper healthcare services in Atlantis prompted this nurse to use her pension fund and open a public healthcare facility for all.
Cape Town – A local nurse from Atlantis, just outside of Cape Town who took her pension to open a primary healthcare facility in the area, says four years down the line and the job remains fulfilling.
Olivia Pharo from Saxon Sea celebrated four years since the doors opened to Sister Pharo's Primary Health Care facility and 33 years as a nurse on Wednesday, March 1.
The facility, situated along Wesfleur Circle has become a haven of hope for the community.
Pharo is determined to bring quality healthcare to all at an affordable price to match all pockets, especially during the current economic turmoil we face today.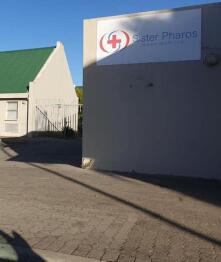 Speaking to IOL, Pharo reflects on 33 years in an industry that requires humility, passion and bravery.
"Thirty-three years ago I started my nursing career at Tygerberg Hospital. Never did I know just how this beautiful career would shape me to become a better version of myself.
"On June 30, 1994, I completed my diploma in general, community, psychiatric and midwifery.
"That was also the first year of our democracy. Posts were frozen, and we had to apply at private institutions for employment. I started my career as a professional nurse on July 1, 1994, at Panorama Hospital.
"Working there, I knew that this was not for me. Traveling at the time was gruesome, and I just became more and more reluctant and didn't enjoy my job as much as I anticipated I would. My work became a job and not a calling," Pharo said.
On February 1, 1995, she went back to her roots an started as a nurse in the trauma unit at Tygerburg Hospital.
She said during her training 'the Lord' put the most caring and lovable mentors on her path who would later instil values and beliefs she still uses today.
"I am living those values in order to treat all patients with dignity and respect, irrespective of race, stance, and social status," she said.
Two days later she started at Wesfleur Hospital in Atlantis where she was categorised as an all-rounder working in maternity, trauma and general wards.
In 1999 she furthered her studies and completed her certificate in primary health care, a year thereafter she completed her nursing management at the Cape Peninsula University of Technology (CPUT) and in 2009 completed her diploma in primary health care (PHC) at the University of Stellenbosch (SU).
"I realised that teaching and PHC were two areas I excelled in and for 14 years I mentored the PHC sisters and trained home-base carers. This was so fulfilling due to the fact that I could see the growth in students and their eagerness in them to uphold the ethical beliefs and principles of our profession.
"I then applied for a nursing manager position at Wesfleur HospiTal. I grew so much, but only to a certain extent," Pharo said.
She held the position for 18 years but said she became stuck as there were no signs of potential growth and she knew it was time to move on.
September 30, 2018, was her last day at Wesfleur Hospital and within the department of health.
"On March 1, 2019, I opened the doors of Sr Pharo's PHC facility. I took my pension fund money and opened this clinic because I could see the need of our community and the struggle of our hospital to meet the needs of our community.
"I know the struggle is real but through the grace of God, we are still here. Until now, I have been able to operate without the support of the department and I am just hoping that some day, someone will realise the need for PHC services, which is the backbone of our 2030 healthcare plan," Pharo said.
Residents in Atlantis and surrounding areas such as Mamre, Darling and Malmesbury have all opted to seek the services of Pharo who thrives on the motto 'humanity comes first'.
Being the most cost-effective healthcare provider in Atlantis, Pharo said her door will continue to be open to anyone who wishes to enter.
"I believe God put me in this line of work to do his work. This job is fulfilling and I can see the difference we are making. I can just hope more people will support us," Pharo told IOL.
While she has a family of her own, Pharo has not taken a pay cheque in two years.
She is also determined to bring education and awareness to her community and regularly puts out information on social media or hosts talks about illness on the local radio station.
Last year, Pharo adopted five elderly persons from the community and for the entire year saw to the needs (medically) for their chronic illnesses.
This year, she will be adopting another five elderly persons and seeing to their acute illnesses throughout the year.
IOL
ANA NEWS WIRE Disclaimer:
The African News Agency (ANA) is a news wire service and therefore subscribes to the highest standards of journalism as it relates to accuracy, fairness and impartiality.
ANA strives to provide accurate, well sourced and reliable information across Text, Images and Video. Where errors do appear, ANA will seek to correct these timeously and transparently.
The ANA platform also contains news and information from third party sources. ANA has sought to procure reliable content from trusted news sources but cannot be held responsible for the accuracy and opinions provided by such sources on the ANA platform or linked sites.
The content provided for on the ANA News Wire platform, both through the ANA news operation and via its third party sources, are for the sole use of authorised subscribers and partners. Unauthorised access to and usage of ANA content will be subject to legal steps. ANA reserves its rights in this regard.
ANA makes every effort to ensure that the website is up and running smoothly at all times, however ANA does not take responsibility for, and will not be held liable for times when the website is temporarily unavailable due to technical issues that are beyond our control.