Yemen Covid-19 vaccines arrival critical
UNICEF and MSF announced that Yemen has received its first shipment of Covid-19 vaccines.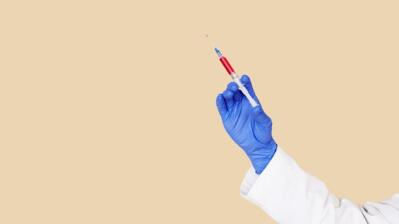 CAPE TOWN, March 31 (ANA) – The United Nations Children's Fund (UNICEF) has announced that Yemen has received its first shipment of Covid-19 vaccines.
Yemen, a war-torn nation, obtained 360,000 doses of the Covid-19 vaccine through the Covax Facility.
"The arrival of the Covid-19 vaccine doses is a critical moment for Yemen," said UNICEF Representative Philippe Duamelle. "
"Medecins Sans Frontieres (MSF – Doctors Without Borders) is seeing a dramatic influx of critically ill Covid-19 patients requiring hospitalisation in Aden, Yemen, and many other parts of the country," MSF said on Twitter.
Health workers and other priority populations exposed to Covid-19 will receive AstraZeneca vaccines approved and manufactured by the Serum Institute of India.
According to UNICEF, this first shipment is part of a total of 1.9 million doses that will be distributed to Yemen throughout 2021.
MSF also cautioned that the number of Covid-19 patients in critical condition increased across the world, pleading for help from donor countries and specialised organisations.
According to Al Jazeera, more than 4,000 virus cases have been registered among Yemen's 30 million people, with 863 deaths.
"As Covid-19 continues to claim lives around the world, Yemen now has the capacity to protect those most at risk, including health workers, so that they can safely continue to provide life-saving interventions for children and families," Duamelle said.
The situation there is defined by the United Nations as the world's worst humanitarian crisis.
"All aspects of the Covid-19 response are lacking and need greater international support, from public health messaging to vaccinations to oxygen therapy," said Raphael Veicht, MSF head of mission in the country.
Yemen's healthcare system has been ravaged by six years of war, and the Intensive Care Unit (ICU) treatment capacity is minimal.
Yemeni hospitals, according to MSF, have a "critically inadequate supply of oxygen to treat patients".
According to Dr Adham Ismail, World Health Organisation representative in Yemen, the shipment is a "significant first step" in combating Covid-19.
"We are urging all medical humanitarian organisations already present in Yemen to rapidly scale up their Covid-19 emergency response," Veicht said.
MSF is urging Yemenis to adhere more strictly to Covid-19 preventive measures such as social distancing, hand washing, and mask-wearing.
– African News Agency (ANA); Editing by Naomi Mackay
ANA NEWS WIRE Disclaimer:
The African News Agency (ANA) is a news wire service and therefore subscribes to the highest standards of journalism as it relates to accuracy, fairness and impartiality.
ANA strives to provide accurate, well sourced and reliable information across Text, Images and Video. Where errors do appear, ANA will seek to correct these timeously and transparently.
The ANA platform also contains news and information from third party sources. ANA has sought to procure reliable content from trusted news sources but cannot be held responsible for the accuracy and opinions provided by such sources on the ANA platform or linked sites.
The content provided for on the ANA News Wire platform, both through the ANA news operation and via its third party sources, are for the sole use of authorised subscribers and partners. Unauthorised access to and usage of ANA content will be subject to legal steps. ANA reserves its rights in this regard.
ANA makes every effort to ensure that the website is up and running smoothly at all times, however ANA does not take responsibility for, and will not be held liable for times when the website is temporarily unavailable due to technical issues that are beyond our control.