US urges Japan to defend Taiwan
The US has requested Japan's Prime Minister Yoshihide Suga, to release a joint declaration of support for Taiwan.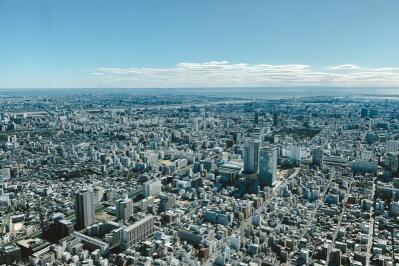 CAPE TOWN, April 14 (ANA) – According to Taiwan's defence ministry, China flew 25 warplanes into its air defence identification zone on Monday, the most significant violation of that space since the island started routinely disclosing such action in September.
On Wednesday, the military drills by Taiwan were dubbed "war drills" by Beijing's Taiwan affairs office, which said Taiwan's government and accused "separatists" were "colluding with foreign powers" to disrupt peace and stability, reported CNN.
The US is asking Yoshihide Suga, Japan's Prime Minister, to release a joint declaration of support for Taiwan.
Suga will meet with United States (US) President Joe Biden at the White House for a meeting that will emphasise the role of the US-Japan partnership in Biden's anti-Beijing policy of collaborating with allies, according to the FinancialTimes.
Biden has sent an unofficial delegation of former high-ranking officials to Taiwan as a "personal warning" of support for the democratically run island that China declares as its own, according to Al Jazeera.
"What we've seen and what is a real concern to us is increasingly aggressive actions by the government in Beijing directed at Taiwan, raising tensions in the straits," secretary of state Tony Blinken said.
"These new guidelines liberalise guidance on contacts with Taiwan, consistent with our unofficial relations," state department spokesperson Ned Price said, according to Channel News Asia.
The new guidelines were welcomed by Taiwan's mission in Washington, formally known as the "Taipei Economic and Cultural Representative Office in the United States," rather than an embassy, which said they represented a bipartisan consensus for stronger ties.
"We have a commitment to Taiwan under the Taiwan Relations Act, a bipartisan commitment that's existed for many, many years, to make sure that Taiwan can defend itself and to make sure that we're sustaining peace and security in the Western Pacific," Blinken said to CNN.
Washington retains official relations with Beijing and informal ties with Taiwan under the "One China" Policy.
The Taiwan Relations Act, passed by Congress when the US switched approval, mandates that Washington supply Taiwan with arms for self-defence.
Tokyo recognises the national security ramifications of making promises to Taiwan and wishes to avert a conflict with Beijing, as Japan is economically dependent on China.
– African News Agency (ANA); Editing by Naomi Mackay
ANA NEWS WIRE Disclaimer:
The African News Agency (ANA) is a news wire service and therefore subscribes to the highest standards of journalism as it relates to accuracy, fairness and impartiality.
ANA strives to provide accurate, well sourced and reliable information across Text, Images and Video. Where errors do appear, ANA will seek to correct these timeously and transparently.
The ANA platform also contains news and information from third party sources. ANA has sought to procure reliable content from trusted news sources but cannot be held responsible for the accuracy and opinions provided by such sources on the ANA platform or linked sites.
The content provided for on the ANA News Wire platform, both through the ANA news operation and via its third party sources, are for the sole use of authorised subscribers and partners. Unauthorised access to and usage of ANA content will be subject to legal steps. ANA reserves its rights in this regard.
ANA makes every effort to ensure that the website is up and running smoothly at all times, however ANA does not take responsibility for, and will not be held liable for times when the website is temporarily unavailable due to technical issues that are beyond our control.