Tripoli protesters claim horrific torture, human rights abuse – study
Detainees involved in demonstrations against the Covid-19 lockdown have disappeared been allegedly tortured to death.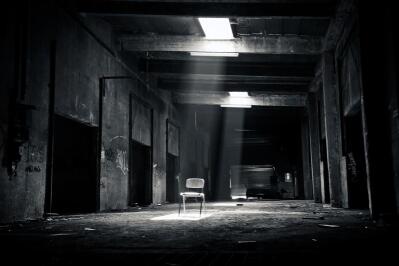 CAPE TOWN, March 30 (ANA) – Lebanon's military intelligence has "forcibly disappeared and reportedly tortured" citizens who protested in Tripoli's northern city against Covid-19 lockdown conditions and the declining economy, Human Rights Watch said on Tuesday.
"Lebanese authorities should address the legitimate grievances of people in Tripoli, but instead, they've escalated repression against a population fighting for a dignified life," Human Rights Watch researcher, Aya Majzoub, said.
A study published on Tuesday confirmed that people were arrested during demonstrations and were found to have been tortured, facing "unsubstantiated terrorism charges" in military courts, which international law does not have jurisdiction over them.
Human Rights Watch said that Lebanon's military prosecutor on February 22, 2021, charged at least 35 people, including two children, with terrorism, forming criminal associations, and stealing public property during protests in the northern city of Tripoli in the last week of January.
"The defendants also face other charges, including using force against and trying to kill members of the security forces, arson, vandalism, and protesting without permission," Human Rights Watch said.
According to the Middle East Eye, protests have erupted in Tripoli, as growing dissatisfaction with the country's dire economic situation prompted hundreds of civilians to take to the streets.
In a nation that imports more than 80 percent of its basic needs, banks have placed restrictions on bank accounts, and the central bank's foreign reserves are diminishing.
Residents are worried that the lockdown would be a death blow to their businesses – after grocery stores, pharmacies, and petrol stations closed as the Lira dropped to 10,000 against the US dollar.
The financial crisis that began in 2019 has pushed nearly half of the country's six million people into poverty, destroyed employment and savings, and reduced consumer buying power.
Lebanon is also currently home to 1.7 million Syrian refugees and has the world's highest per capita Syrian refugee population.
Between 2014 and 2021, 26 Syrian refugees, including four children, were detained in Lebanon on terrorism-related charges, according to a study released on Tuesday.
According to the study, published on March 23, by Amnesty International named: "I wish I would die" hundreds of Syrian refugees have been detained in Lebanon since 2011.
"Detainees said they faced some of the same torture techniques routinely used in Syrian prisons," Amnesty International said.
Detainees said they were battered with metal sticks, electric cords, and plastic pipes and that they were hanged upside down or pushed into stressful positions for long periods of time.
"This report offers a snapshot of the Lebanese authorities' cruel, abusive and discriminatory treatment of Syrian refugees detained on suspicion of terrorism-related charges," said Marie Forestier, Researcher on Refugee and Migrants Rights at Amnesty International.
Amnesty International said it recognised that "members of armed organisations" must be kept responsible but cautioned against flagrant abuses against those detained arbitrarily.
– African News Agency (ANA); Editing by Devereaux Morkel
ANA NEWS WIRE Disclaimer:
The African News Agency (ANA) is a news wire service and therefore subscribes to the highest standards of journalism as it relates to accuracy, fairness and impartiality.
ANA strives to provide accurate, well sourced and reliable information across Text, Images and Video. Where errors do appear, ANA will seek to correct these timeously and transparently.
The ANA platform also contains news and information from third party sources. ANA has sought to procure reliable content from trusted news sources but cannot be held responsible for the accuracy and opinions provided by such sources on the ANA platform or linked sites.
The content provided for on the ANA News Wire platform, both through the ANA news operation and via its third party sources, are for the sole use of authorised subscribers and partners. Unauthorised access to and usage of ANA content will be subject to legal steps. ANA reserves its rights in this regard.
ANA makes every effort to ensure that the website is up and running smoothly at all times, however ANA does not take responsibility for, and will not be held liable for times when the website is temporarily unavailable due to technical issues that are beyond our control.