Singapore company develops computer hard drive that detects cyber threats
X-Phy is solid state drive (SSD) which can automatically detect cyber-security threats.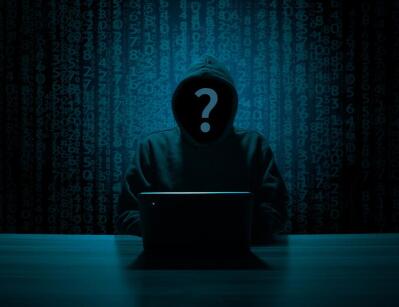 CAPE TOWN, April 20 (ANA) – Singapore-based small and medium enterprise Flexxon, which specialises in flash storage and memory devices, has developed and unveiled a solid state drive (SSD) which can automatically detect cyber-security threats.
According to Singapore-based broadcaster Channel News Asia (CNA) the SSD called X-Phy uses artificial intelligence to detect malware attacks, remote hacking or physical data extraction and warns users about these breaches.
Owners of the device would then need to verify access to the hard drive using a pin, the same way one would access their profile on an online banking website.
The product received funding from Singapore's Cyber Security Agency two years ago and is currently in trials with government agencies and industry partners.
The company is looking to roll out the product to consumers in 2022, founder and chief executive officer of Flexxon Camellia Chan said.
"We have already been speaking with a range of potential customers in various industries, some include military, networking and medical industries," CNA quoted her as saying.
"We are currently targeting B2B (Business to Business) customers and will be expanding to the consumer market early of next year."
While conventional antivirus software needs to constantly be updated, X-Phy uses AI to always look out for new threats and can detect malware even if they "change their looks", Chan added.
A commercial launch is planned for September with a possible mass market launch for consumers who can expect to pay 15-20 percent more than they would for a regular SSD, the Straits Times publication reported.
"You do need ways to be able to detect unauthorised or unusual patterns of behaviour at a company level and at a government level," it quoted Minister-in-charge of the Smart Nation Initiative Vivian Balakrishnan as saying at the unveiling.
"Let me also warn you that every discovery made here, the hackers will also discover, and this is therefore a never ending arms race."
– African News Agency (ANA), Editing by Stella Mapenzauswa
ANA NEWS WIRE Disclaimer:
The African News Agency (ANA) is a news wire service and therefore subscribes to the highest standards of journalism as it relates to accuracy, fairness and impartiality.
ANA strives to provide accurate, well sourced and reliable information across Text, Images and Video. Where errors do appear, ANA will seek to correct these timeously and transparently.
The ANA platform also contains news and information from third party sources. ANA has sought to procure reliable content from trusted news sources but cannot be held responsible for the accuracy and opinions provided by such sources on the ANA platform or linked sites.
The content provided for on the ANA News Wire platform, both through the ANA news operation and via its third party sources, are for the sole use of authorised subscribers and partners. Unauthorised access to and usage of ANA content will be subject to legal steps. ANA reserves its rights in this regard.
ANA makes every effort to ensure that the website is up and running smoothly at all times, however ANA does not take responsibility for, and will not be held liable for times when the website is temporarily unavailable due to technical issues that are beyond our control.