Russia, Iran discuss sanctions, US nuclear deal and Covid-19
Russian foreign minister Sergey Lavrov's visited Tehran on Tuesday to hold bi-lateral discussions with Iranian Foreign Minister Mohammad Javad Zarif.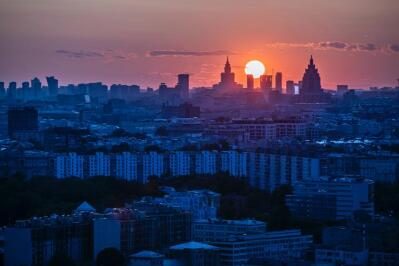 CAPE TOWN, April 13 (ANA) – During Russian foreign minister Sergey Lavrov's visit to Tehran on Tuesday, the two countries held high-level talks on bilateral relations.
On Tuesday, Russia's foreign minister condemned EU sanctions against Iran, saying they might jeopardise existing talks to restore the Iran nuclear agreement, reported Andalou Agency.
According to the Financial Times, Russia further accused the EU of disrupting attempts to resurrect an international nuclear pact with Iran by placing penalties on Tehran officials for grave human rights violations.
Iranian foreign minister Mohammad Javad Zarif praised Moscow's position on the nuclear agreement, US sanctions and Sunday's blast at Iran's Natanz nuclear plant, calling it a "strategic neighbour".
Sergey Lavrov encouraged the EU to take steps to avoid the breakdown of negotiations on resuming the Joint Comprehensive Plan of Action (JCPOA), the formal term for the 2015 agreement.
"If there is a lack of coordination in the EU, and the right-hand doesn't know what the left hand is doing, it is simply a disaster," Lavrov said.
The JCPOA, Iran's nuclear pact with world powers, was also a hot topic of discussion, with multilateral negotiations in Vienna set to resume on Wednesday to revive the deal that the US suspended in 2018.
"We condemn any attempts to undermine the process that is currently developing not so easily in Vienna between all the participants of the JCPOA," Lavrov said.
Lavrov has called for increased defence and military cooperation, noting that an arms embargo on Iran imposed by the United Nations Security Council, would expire in October 2020.
According to Al Jazeera, President Hassan Rouhani said in a meeting with Lavrov that Iran wants to extend regional cooperation with Russia on Syria, Afghanistan, and Yemen to help maintain peace and counter American interventions.
Iran and Russia should also increase bilateral economic activity, especially in the oil, electricity, transportation, and nuclear sectors, Rouhani said.
Rouhani urged Russia to expedite the delivery of additional doses of the Sputnik V Covid-19 vaccine to Iran, and he stated that Iran is eager to finalise a proposal to create a vaccine manufacturing line with Russia.
– African News Agency (ANA); Editing by Naomi Mackay
ANA NEWS WIRE Disclaimer:
The African News Agency (ANA) is a news wire service and therefore subscribes to the highest standards of journalism as it relates to accuracy, fairness and impartiality.
ANA strives to provide accurate, well sourced and reliable information across Text, Images and Video. Where errors do appear, ANA will seek to correct these timeously and transparently.
The ANA platform also contains news and information from third party sources. ANA has sought to procure reliable content from trusted news sources but cannot be held responsible for the accuracy and opinions provided by such sources on the ANA platform or linked sites.
The content provided for on the ANA News Wire platform, both through the ANA news operation and via its third party sources, are for the sole use of authorised subscribers and partners. Unauthorised access to and usage of ANA content will be subject to legal steps. ANA reserves its rights in this regard.
ANA makes every effort to ensure that the website is up and running smoothly at all times, however ANA does not take responsibility for, and will not be held liable for times when the website is temporarily unavailable due to technical issues that are beyond our control.