Protests erupt in Minneapolis as police shoot dead another young black man
Police in the US city shot the young black man, who later died, after pulling him over for a traffic violation.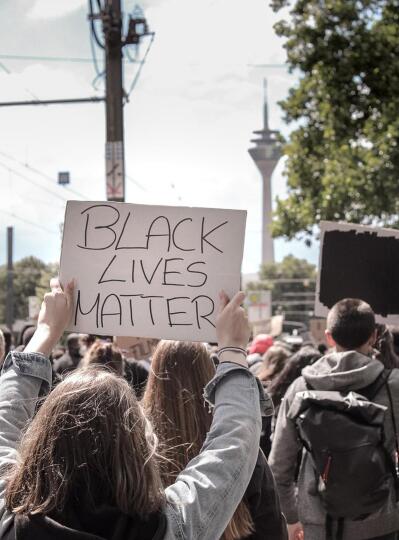 PRETORIA, April 12 (ANA) – Protests erupted in Minneapolis after police shot a young Black man, who died shortly after, Al Jazeera reported on Monday.
The broadcaster said 20-year-old Daunte Wright was shot near where George Floyd was killed last year.
Hundreds of people confronted police in riot gear on Sunday night, Al Jazeera said in its report.
During a news conference on Monday, Brooklyn Centre Police Chief Tim Gannon said the officer "drew their handgun instead of their Taser", KSTP TV said in its report.
"It is my belief that the officer had the intention to deploy their Taser but instead shot Mr Wright with a single bullet," Gannon told reporters during the news conference, USA Today quoted Gannon saying.
According to the publication, Gannon said officers are trained to carry their firearms on the dominant side of their body and their Taser on the other side. He was quoted saying that after seeing the video, he believed that, "this was an accidental discharge that resulted in the tragic death of Mr Wright".
Speaking to KSTP TV, civil rights attorney Ben Crump, who is representing the Wright's family, said the level of lethal force was entirely preventable and inhumane.
"Daunte Wright is yet another young black man killed at the hands of those who have sworn to protect and serve all of us – not just the whitest among us….
"The growing number of black men and women who have been killed or harmed by police is far too hefty a price for the equality we are seeking.
"We join Daunte's family in demanding justice for him, and holding those responsible for his death accountable,'' Crump was quoted saying.
The officer has been placed on administration leave, and Gannon said it was too soon to say whether she would face charges.
Brooklyn Centre Mayor Mike Elliott said he believed the officer should be fired.
"We cannot afford to make mistakes that lead to the loss of life of other people in our profession," Elliott was quoted saying.
– African News Agency (ANA); Editing by Naomi Mackay
ANA NEWS WIRE Disclaimer:
The African News Agency (ANA) is a news wire service and therefore subscribes to the highest standards of journalism as it relates to accuracy, fairness and impartiality.
ANA strives to provide accurate, well sourced and reliable information across Text, Images and Video. Where errors do appear, ANA will seek to correct these timeously and transparently.
The ANA platform also contains news and information from third party sources. ANA has sought to procure reliable content from trusted news sources but cannot be held responsible for the accuracy and opinions provided by such sources on the ANA platform or linked sites.
The content provided for on the ANA News Wire platform, both through the ANA news operation and via its third party sources, are for the sole use of authorised subscribers and partners. Unauthorised access to and usage of ANA content will be subject to legal steps. ANA reserves its rights in this regard.
ANA makes every effort to ensure that the website is up and running smoothly at all times, however ANA does not take responsibility for, and will not be held liable for times when the website is temporarily unavailable due to technical issues that are beyond our control.