Pakistan to receive over 1 million vaccine doses from China
Pakistan is expected to receive another batch of 500,000 doses of the Sinopharm coronavirus vaccine produced in China.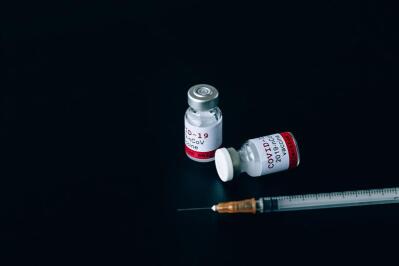 CAPE TOWN, April 2 (ANA) – Pakistan is expected to receive another batch of 500,000 doses of the Sinopharm coronavirus vaccine produced in China.
According to official statistics and the Our World in Data dataset, Pakistan has one of the lowest vaccination rates among countries where vaccination initiatives have been initiated, with fewer than 0.3 people vaccinated per 100 members of the population.
Special assistant to the prime minister (SAPM) on health Dr Faisal Sultan thanked China for facilitating the launch of Pakistan's vaccination campaign and assisting in distributing vaccine doses.
"I want to tell you that more than 0.8m vaccine doses have been administered in Pakistan, and we want to take this campaign further and speed it up. The reason for that is the epidemic is at its peak right now, and apart from all safety precautions," said Sultan.
According to Anadolu Agency, Pakistan announced on Tuesday that it would import three million doses of China's CanSino Covid-19 vaccine in bulk.
Sultan confirmed that Pakistan had received 500,000 Sinopharm vaccine doses and 60,000 CanSino vaccine doses from China on Wednesday.
Sultan also stated that the government was finalising orders for millions of doses of vaccines that will arrive in June.
The government announced this week that people over the age of 50 are now eligible for vaccines.
People over the age of 60 and those working in the health-care industry are also eligible to receive the vaccine.
The Pakistani government is currently providing vaccines to people at no cost.
Pakistan has reported 4,974 new cases of the virus, an increase of 2,730 active cases to 53,127 and 96 deaths, bringing the total death toll to 14,530.
The arrival of the first batch of Covid-19 vaccines, according to Foreign Minister Shah Mahmood Qureshi in an address to various news outlets, was "practical evidence" of Pakistan-China friendship.
According to Xinhua, Imran Khan, the Pakistani prime minister, received his Sinopharm Covid-19 vaccine shot on Thursday.
Khan tested positive for the coronavirus and has been self-isolating.
Khan's top aides believe he contracted the virus before receiving the jab.
– African News Agency (ANA); Editing by Yaron Blecher
ANA NEWS WIRE Disclaimer:
The African News Agency (ANA) is a news wire service and therefore subscribes to the highest standards of journalism as it relates to accuracy, fairness and impartiality.
ANA strives to provide accurate, well sourced and reliable information across Text, Images and Video. Where errors do appear, ANA will seek to correct these timeously and transparently.
The ANA platform also contains news and information from third party sources. ANA has sought to procure reliable content from trusted news sources but cannot be held responsible for the accuracy and opinions provided by such sources on the ANA platform or linked sites.
The content provided for on the ANA News Wire platform, both through the ANA news operation and via its third party sources, are for the sole use of authorised subscribers and partners. Unauthorised access to and usage of ANA content will be subject to legal steps. ANA reserves its rights in this regard.
ANA makes every effort to ensure that the website is up and running smoothly at all times, however ANA does not take responsibility for, and will not be held liable for times when the website is temporarily unavailable due to technical issues that are beyond our control.