Nepali government claims Mount Everest is free from Covid despite climbers testing positive
Some climbers have reported testing positive, despite the Nepali government saying there are no infections on Everest.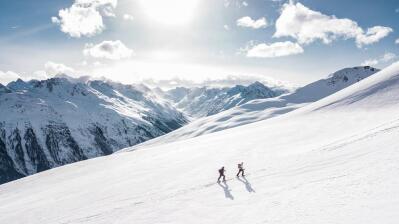 PRETORIA, May 6 (ANA) – The Nepali government denies recording Covid-19 infections in Mount Everest even though reports suggest that even the world's highest mountain is not safe from the spread of coronavirus, CNN reported on Thursday.
The US broadcaster said some climbers in the mountains have now reported testing positive for the virus.
Speaking to the broadcaster, Erland Ness, a Norwegian climber who was evacuated from Everest Base Camp in late April, confirmed that he tested positive on arrival at a hospital in Nepal's capital, Kathmandu.
"When I tested positive, it was a shock. And then I realised that the expedition was over for me. My dream was to reach the summit and see the view."
Prem Subedi, the under-secretary at Nepal's ministry of culture, tourism and civil aviation, told the BBC that the ministry was not aware of any coronavirus cases at base camp.
"None of the Covid-19 cases at Everest base camp have been reported so far to the ministry of tourism," he was quoted saying.
The British broadcaster cited the Himalayan Rescue Association, which runs a government-authorised medical clinic at the base camp, saying it had received confirmation of positive cases in some climbers flown out to Kathmandu by expedition teams.
"We have just received from Kathmandu confirmation of 17 positive cases, Lhakpa Nuru Sherpa, an official with the Himalayan Rescue Association, was quoted saying.
The CIWEC clinic in Kathmandu also confirmed to the BBC that it had seen climbers come to them as Covid patients from Everest.
"We did have patients come to us from the Everest region who tested positive at our hospital a couple of weeks back. We cannot share how many people or any other information at this time,'' said staff member Astha Pant told the BBC.
Nepal's economy relies heavily on tourism revenue, generating around $2 billion in 2018, wrote CCN, citing the World Travel and Tourism Council.
Meanwhile, Nepal is seeing its coronavirus cases soar amid fears that it could soon face a crisis on par with neighbouring India, the Daily Mail reported.
The UK publication said it's not clear exactly what lies behind Nepal's sudden Covid surge, however it could be attributed to the fact that there are no restrictions or passports required for Nepalese citizens to get into India, to a point many own businesses in India where they travel each day for work.
Also recently, many Nepalese crossed the border to attend mass gatherings in India such as the Kumbh Mela festival, according to CNN.
– African News Agency (ANA); Editing by Naomi Mackay
ANA NEWS WIRE Disclaimer:
The African News Agency (ANA) is a news wire service and therefore subscribes to the highest standards of journalism as it relates to accuracy, fairness and impartiality.
ANA strives to provide accurate, well sourced and reliable information across Text, Images and Video. Where errors do appear, ANA will seek to correct these timeously and transparently.
The ANA platform also contains news and information from third party sources. ANA has sought to procure reliable content from trusted news sources but cannot be held responsible for the accuracy and opinions provided by such sources on the ANA platform or linked sites.
The content provided for on the ANA News Wire platform, both through the ANA news operation and via its third party sources, are for the sole use of authorised subscribers and partners. Unauthorised access to and usage of ANA content will be subject to legal steps. ANA reserves its rights in this regard.
ANA makes every effort to ensure that the website is up and running smoothly at all times, however ANA does not take responsibility for, and will not be held liable for times when the website is temporarily unavailable due to technical issues that are beyond our control.