Japan to release contaminated Fukushima water into Pacific Ocean
More than 1 million metric tons of treated contaminated water will be released into the sea from the Fukushima nuclear power plant in two years.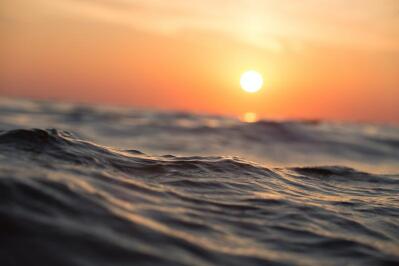 CAPE TOWN, April 13 (ANA) – Japan's government says that it will begin dumping more than 1 million metric tons of treated contaminated water into the Pacific Ocean from its stricken Fukushima nuclear power plant in two years, according to various media reports.
On Tuesday, the announcement was made at a conference of cabinet ministers, who approved the ocean release as the safest solution.
The decision had been long anticipated but had been put off for years due to safety issues and demonstrations.
Japanese Prime Minister Yoshihide Suga says that the ocean release is the most viable choice and is needed to complete the Fukushima plant decommissioning, according to Associated Press.
"We have decided that guaranteeing safety far above the accepted standard, and ensuring the entire government's best efforts to prevent reputational damage, means releasing it to the ocean is a realistic option," PM Suga said, reported CNN.
After 2011, when an earthquake and tsunami destroyed the Fukushima Daiichi plant's reactors and their cooling water became polluted and started leaking, the accumulated water has since been contained in tanks at the Fukushima Daiichi plant.
Fishermen, environmental activists and neighbouring countries have opposed this development.
The decision to unleash the wastewater into the ocean came more than a decade after the Fukushima Daiichi nuclear disaster in 2011 and was repeatedly postponed due to safety issues.
Local fisheries have only recently resumed full service following a decade of testing-only catches, and they are failing due to declining demand.
The announcement, which came less than a week after Hiroshi Kishi, chairperson of the Japan Fisheries Cooperatives, met with Suga, was said to be "completely inappropriate".
Tokyo Electric Power Co, the plant's developer, has constructed large tanks on the site to hold the collecting water after it has been treated.
According to the firm, the tanks will be loaded late next year and have a storage capacity of 1.37 million metric tons.
According to the BBC, the local fishing industry and China and South Korea have been vocal in their opposition to the move.
African News Agency (ANA); Editing by Naomi Mackay
ANA NEWS WIRE Disclaimer:
The African News Agency (ANA) is a news wire service and therefore subscribes to the highest standards of journalism as it relates to accuracy, fairness and impartiality.
ANA strives to provide accurate, well sourced and reliable information across Text, Images and Video. Where errors do appear, ANA will seek to correct these timeously and transparently.
The ANA platform also contains news and information from third party sources. ANA has sought to procure reliable content from trusted news sources but cannot be held responsible for the accuracy and opinions provided by such sources on the ANA platform or linked sites.
The content provided for on the ANA News Wire platform, both through the ANA news operation and via its third party sources, are for the sole use of authorised subscribers and partners. Unauthorised access to and usage of ANA content will be subject to legal steps. ANA reserves its rights in this regard.
ANA makes every effort to ensure that the website is up and running smoothly at all times, however ANA does not take responsibility for, and will not be held liable for times when the website is temporarily unavailable due to technical issues that are beyond our control.