France urges citizens to immediately leave Pakistan amid threats
The French embassy in Pakistan has urged all French citizens and businesses to leave the region following violent protests.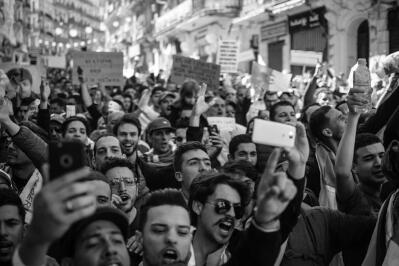 CAPE TOWN, April 15 (ANA) – Following violent demonstrations by a far-right group accusing French President Emmanuel Macron of "blasphemy," the French embassy in Pakistan has urged all French citizens and businesses to leave the region, according to Al Jazeera.
A Pakistani government ban issued on Wednesday on a political party leader calling for the French ambassador's removal was seen as an act of violence against the French sovereignty.
Anti-French sentiment has been simmering ever since President Emmanuel Macron's government voiced support for a magazine's right to republish cartoons portraying Prophet Mohammed, which many Muslims consider blasphemous.
According to the AFP news agency in France, an email was sent to French civilians in Pakistan advising them to leave.
"Due to the serious threats to French interests in Pakistan, French nationals and French companies are advised to temporarily leave the country," the French embassy said in the email, according to AFP.
"I confirm that, due to the situation in Pakistan, we have advised the French citizens and companies to leave the country temporarily," the official said to Al Jazeera.
"The departures will be carried out by existing commercial airlines," the email stated.
Pakistan's ministry of foreign affairs responded by saying they are aware of the French embassy's advice, "which appears to be based on their assessment of the situation".
"For its part, the government is taking enhanced measures for the maintenance of law and order and preventing any damage to life and property," said Zahid Hafeez Chaudhri, the ministry spokesperson to Al Jazeera.
Last year, tens of thousands of people in Pakistan, Iran, and other Muslim countries took to the streets to organise French boycotts in response to Macron's remarks.
Protests took place last November in response to comments made by Macron that were deemed "encouraging Islamophobia" by many, including Pakistani Prime Minister Imran Khan.
Far-right organisations, Tehreek-e-Labbaik Pakistan (TLP) activists and Karachi residents took to the streets, demanding that the Pakistani government cut diplomatic and trade ties with France.
Tehreek-e-Labbaik Pakistan (TLP) chief Saad Rizvi was detained hours after announcing his demands, sending thousands of his followers to Pakistan's streets.
On Twitter, the hashtag "#FrenchLeavePakistan" was trending on Thursday with over 42,000 tweets.
African News Agency (ANA); Editing by
ANA NEWS WIRE Disclaimer:
The African News Agency (ANA) is a news wire service and therefore subscribes to the highest standards of journalism as it relates to accuracy, fairness and impartiality.
ANA strives to provide accurate, well sourced and reliable information across Text, Images and Video. Where errors do appear, ANA will seek to correct these timeously and transparently.
The ANA platform also contains news and information from third party sources. ANA has sought to procure reliable content from trusted news sources but cannot be held responsible for the accuracy and opinions provided by such sources on the ANA platform or linked sites.
The content provided for on the ANA News Wire platform, both through the ANA news operation and via its third party sources, are for the sole use of authorised subscribers and partners. Unauthorised access to and usage of ANA content will be subject to legal steps. ANA reserves its rights in this regard.
ANA makes every effort to ensure that the website is up and running smoothly at all times, however ANA does not take responsibility for, and will not be held liable for times when the website is temporarily unavailable due to technical issues that are beyond our control.