FEATURE: Myanmar's bloody coup: death toll of 581, seizure of London embassy and internet blackout
The violent military coup d'etat in Myanmar has seen 581 fatalities, a nationwide internet blackout and the arrests of many more innocent civilians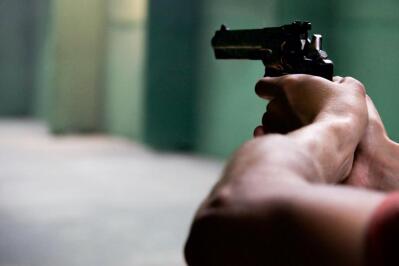 CAPE TOWN, April 8 (ANA) – Myanmar's ambassador to the United Kingdom (UK) was reportedly locked out of his embassy on Wednesday, apparently in retaliation for criticising that country's military.
On Wednesday evening, Kyaw Zwar Minn was "locked out" of his embassy in Mayfair, London, spending the night in his car, according to his spokesperson. The building was "seized" by a military attaché, according to Sky News.
A statement released by Kyaw Zwar Minn's representative said that the building had been "seized by the military attaché yesterday evening".
"The ambassador has been locked out since then," ABC news reported.
"This is unacceptable and disrespectful not only to the people of Myanmar, but it is also clearly disrespectful to all of democratic society in the UK," the statement said.
Myanmar's military government has been criticised by British Foreign Secretary Dominic Raab, who has called for an end to the coup d'état.
"This kind of coup is happening in the middle of the UK, in the middle of London. It shouldn't be happening," Raab said to Sky's foreign affairs editor Deborah Haynes.
Myanmar authorities informed the British government that Kyaw Zwar Minn had been dismissed from his position, according to Associated Press.
Last month, the ambassador called for Aung San Suu Kyi, Myanmar's political leader, to be released after the military seized power on February 1.
Since the coup d'état, the military junta's violent takeover has caused the fatalities of 581 innocent protesters and bystanders in its crackdown on opposition.
According to the Myanmar-based Assistance Association for Political Prisoners, more than 2,750 civilians have been detained.
The United Nations Human Rights Office has "received credible reports of at least 568 women, children and men who have been killed since the military seized control of the government", says Stephane Dujarric, spokesperson for the UN secretary-general.
Two more journalists were detained in Myanmar last week Friday as the military stepped up its attempts to stifle details about the uprising against the military junta.
According to Al Jazeera, journalists Htike Aung and Aung Thura were detained on March 19.
In total, nine journalists have been detained since the coup.
Thein Zaw, 32, was one of nine journalists detained during a protest in Yangon, the country's largest city, on February 27, where he is currently being held without bail.
According to his attorney, Tin Zar Oo, and the independent Assistance Association for Political Prisoners, at least six other members of the media have been charged with breaching a public order rule.
The charges against the journalists fall under the Myanmar law that says anyone who "causes fear among the public, knowingly spreads false news, or agitates directly or indirectly for a criminal offence against a government employee", can spend up to three years in prison, if found guilty by the Myanmar local courts.
Internet access in Myanmar has been blocked for the 53rd consecutive night.
Reports of airstrikes, bombings and protests have been passed around and leaked to mainstream media through social media platforms such as Tik Tok.
Protests have continued daily by pro-democracy civilians in Myanmar, as the military currently pushes for a two-year "emergency rule".
African News Agency (ANA); Editing by Naomi Mackay
ANA NEWS WIRE Disclaimer:
The African News Agency (ANA) is a news wire service and therefore subscribes to the highest standards of journalism as it relates to accuracy, fairness and impartiality.
ANA strives to provide accurate, well sourced and reliable information across Text, Images and Video. Where errors do appear, ANA will seek to correct these timeously and transparently.
The ANA platform also contains news and information from third party sources. ANA has sought to procure reliable content from trusted news sources but cannot be held responsible for the accuracy and opinions provided by such sources on the ANA platform or linked sites.
The content provided for on the ANA News Wire platform, both through the ANA news operation and via its third party sources, are for the sole use of authorised subscribers and partners. Unauthorised access to and usage of ANA content will be subject to legal steps. ANA reserves its rights in this regard.
ANA makes every effort to ensure that the website is up and running smoothly at all times, however ANA does not take responsibility for, and will not be held liable for times when the website is temporarily unavailable due to technical issues that are beyond our control.