FEATURE: Iranian vessel attack in Red Sea
An Iranian cargo ship was struck on the Persian Gulf, on Tuesday.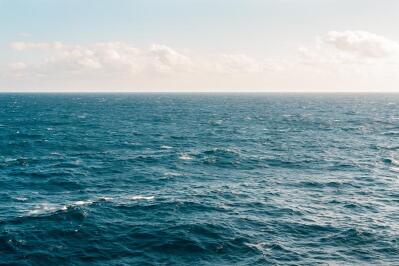 The MV Saviz was struck by an explosion this week as Iran and world powers met in Vienna for nuclear deal talks, which President Rouhani called a "success"
CAPE TOWN, April 7 (ANA) – An Iranian cargo ship anchored in the Red Sea off Yemen and thought to be a base for the paramilitary Islamic Revolutionary Guard Corps (IRGC) has been attacked.
Iran's foreign ministry reported the attack on Wednesday, which said the MV Saviz was struck by an unexplained explosion that caused "minor damage" in the Red Sea near Djibouti at about 6am local time on Tuesday, according to Al Jazeera.
The ship was identified as a commercial vessel in a statement from Iran's foreign ministry spokesperson Saeed Khatibzadeh.
"Fortunately, no fatalities were incurred due to the incident, and technical evaluations on how the incident occurred and its origins are under way," Khatibzadeh said.
The ship's long presence in the area, which Saudi Arabia has chastised, comes as the West and United Nations (UN) experts accuse Iran of arming and supporting Yemen's Houthi rebels in the country's years-long conflict.
Although declining to say whether Israel was behind the attack, Israeli defence minister Benny Gantz portrayed Iran and its regional allies as a significant threat, according to Associated Press.
"Israel must continue to defend itself," Gantz told journalists. "Any place we find an operational challenge and necessity, we will continue to act, Gantz said to various news outlets.
According to Iran's Tasnim news agency, the blast was triggered by a limpet mine planted on Saviz's hull.
Iran said more details on the attack would be released in the coming days.
The US also denied accountability for the incident. "We can confirm that no US forces were involved in the incident," the US military's central command said in a statement. "We have no additional information to provide."
Last month, the MV Helio Ray ship was attacked, of which Israel President Benjamin Netanyahu told Kan Radio, "This was indeed an operation by Iran. That is clear."
The attack on the MV Helio Ray ship was said to have left two holes in the hull about 1.5m in diameter above the waterline.
In the midst of heightened tensions with Iran, the blast reignited security fears about the Middle East's waterways.
According to UN experts, Iran has given weaponry and funding to Yemen's Houthi rebels during the country's long-running conflict.
Although Iran denies arming the rebels components used, in their weapons can be traced back to Tehran.
Iran has also blamed Israel for a series of recent attacks, including a mysterious explosion at its Natanz nuclear facility last year that destroyed an advanced centrifuge assembly plant.
The Iranian government has also blamed Israel for the assassination of Mohsen Fakhrizadeh, an esteemed Iranian scientist who created Iran's military nuclear programme.
These incidents may be linked to the ongoing maritime war along the Red Sea and the Persian Gulf.
The attack occurred this week as Iran and world powers met in Vienna for the first time to discuss the possibility of the US rejoining Tehran's nuclear agreement.
In a speech to his cabinet on Wednesday, Iranian President Hassan Rouhani called the Vienna talks a "success".
– African News Agency (ANA); Editing by Naomi Mackay
ANA NEWS WIRE Disclaimer:
The African News Agency (ANA) is a news wire service and therefore subscribes to the highest standards of journalism as it relates to accuracy, fairness and impartiality.
ANA strives to provide accurate, well sourced and reliable information across Text, Images and Video. Where errors do appear, ANA will seek to correct these timeously and transparently.
The ANA platform also contains news and information from third party sources. ANA has sought to procure reliable content from trusted news sources but cannot be held responsible for the accuracy and opinions provided by such sources on the ANA platform or linked sites.
The content provided for on the ANA News Wire platform, both through the ANA news operation and via its third party sources, are for the sole use of authorised subscribers and partners. Unauthorised access to and usage of ANA content will be subject to legal steps. ANA reserves its rights in this regard.
ANA makes every effort to ensure that the website is up and running smoothly at all times, however ANA does not take responsibility for, and will not be held liable for times when the website is temporarily unavailable due to technical issues that are beyond our control.