FEATURE: International powers offer India aid amid Covid crises
Countries around the world have offered aid and assistance as India battles the most deadly Covid wave yet.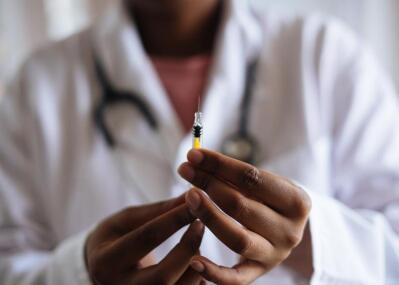 CAPE TOWN, April 26 (ANA) – As India battles a second deadly wave of Covid-19 that is killing hundreds of people every day, Britain and the United States (US) have pledged assistance and much-needed medical supplies, according to CNN.
The second wave, which started in March, has quickly spread, with India reporting over a million new cases in just three days.
As a deadly second wave crosses the world, India saw a new record high with 352,991 new Covid cases and 2812 deaths.
The US, United Kingdom (UK), France and Germany have all pledged assistance as the country's hospitals are overwhelmed.
According to Delhi Chief Minister Arvind Kejriwal, the city does not generate its oxygen and depends on energy provided by the federal government, according to Al Jazeera.
The lockdown in India's capital, New Delhi, was prolonged on Sunday as the country's Covid-19 crisis rapidly worsened, with infections and deaths reaching new highs.
On Saturday, New Delhi recorded slightly more than 24,000 new cases – with more than a fifth of those screened reporting positive outcomes – and a record-breaking 357 deaths.
Some states and territories have placed restrictions on travel and sports, with Indian-controlled Kashmir declaring a weekend lockdown on Saturday.
"We have decided to extend the lockdown by one week," Delhi Chief Minister Arvind Kejriwal said in a video statement.
On Monday, India recorded 352,991 new cases making it the world's largest daily coronavirus increase.
"We are in the most grievous challenges our country has faced since the partition of 1947," Dr Ritesh Malik of Radix Healthcare told Al Jazeera.
Health centres have been running out of oxygen and ICU beds for the last two weeks, leaving thousands of civilians stranded outside hospitals.
The labs are overburdened, and test results will take up to three days to arrive. This makes it more difficult for practising physicians to gauge the disease's progression, according to BBC.
On Sunday, international efforts to assist India intensified as the country's Covid-19 crisis worsened.
India's Prime Minister Narendra Modi said to various news outlets that the second wave of coronavirus has "shaken the country".
The US announced on Sunday that it was working to deploy pharmaceutical drugs, fast diagnostic Covid-19 monitoring kits, ventilators, and personal protective equipment to India as soon as possible and that it will also aim to provide oxygen supplies Al Jazeera reported.
US President Joe Biden said the US is "determined to help India in its time of need".
"The US also is pursuing options to provide oxygen generation and related supplies on an urgent basis," said the statement issued by national security advisers.
Ursula von der Leyen, the European Commission's president, tweeted that the organization was "pooling resources to respond rapidly to India's request for assistance".
France and Germany are preparing to give India critical oxygen in the coming days as it faces the world's worst epidemic.
Pakistan, a long-standing adversary, provided medical equipment and supplies in response to Prime Minister Imran Khan's tweet wishing for a "speedy recovery".
"I'm determined to make sure that the UK does everything it can to support the international community in the global fight against pandemic," UK Prime Minister Boris Johnson said.
While the government has delivered almost 141 million vaccine shots thus far, analysts believe the mass vaccination policy in the 1.3 billion-strong country needs to be dramatically expanded.
– African News Agency (ANA); Editing by Naomi Mackay
ANA NEWS WIRE Disclaimer:
The African News Agency (ANA) is a news wire service and therefore subscribes to the highest standards of journalism as it relates to accuracy, fairness and impartiality.
ANA strives to provide accurate, well sourced and reliable information across Text, Images and Video. Where errors do appear, ANA will seek to correct these timeously and transparently.
The ANA platform also contains news and information from third party sources. ANA has sought to procure reliable content from trusted news sources but cannot be held responsible for the accuracy and opinions provided by such sources on the ANA platform or linked sites.
The content provided for on the ANA News Wire platform, both through the ANA news operation and via its third party sources, are for the sole use of authorised subscribers and partners. Unauthorised access to and usage of ANA content will be subject to legal steps. ANA reserves its rights in this regard.
ANA makes every effort to ensure that the website is up and running smoothly at all times, however ANA does not take responsibility for, and will not be held liable for times when the website is temporarily unavailable due to technical issues that are beyond our control.