FEATURE: Economic disaster, Easter lockdown and Covid-19 impact Lebanon's children
A report by Save the Children illustrates how Lebanese children will suffer the most amid lockdown.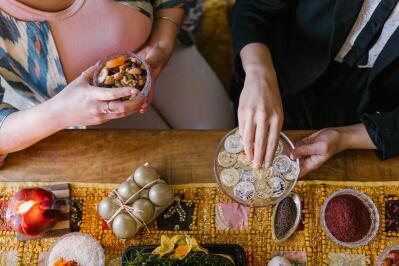 CAPE TOWN, April 4 (ANA) – On the arrival of Easter for Christians, Lebanon began a new round of curfews amid a Saturday lockdown.
Lebanon went into a three-day lockdown over the Easter weekend, which has hampered what was left of the holiday festivities.
According to Al Jazeera, the Covid-19 pandemic has disrupted education for more than 1.2 million children in Lebanon.
Director of Lebanon's Rafik Hariri University Hospital, Dr Firass Abiad, has said even though children are less likely to develop the infection, a recent study has found that long-term complications are still possible.
International NGO, Save the Children, has issued a warning about the education crisis, saying that many children "may never return to school".
According to Save the Children's study "Lebanon Education in Crisis: Raising the Alarm", many Lebanese, Syrian and Palestinian children have not attended school since October 2019.
This is due to continuous protests, civil unrest and the Covid-19 pandemic amid economic turmoil.
According to the New York Times, Lebanon's ability to safely teach children in school was interrupted in the autumn of 2019 due to widespread demonstrations against government corruption and challenging economic conditions.
"Children in Lebanon already had lower rates of literacy and numeracy than the average in countries across the Middle East," Save the Children's Director for Lebanon, Jennifer Moorehead, said.
The study says that the longer children are out of school, the greater the likelihood of child labour and child marriage in the region.
"Children in Lebanon already had lower literacy and numeracy rates than the average in countries across the Middle East. The longer children are out of school, the more they will fall behind," Moorehead said.
Although schools reopen and social and economic activities resume, Abiad warns that loosening the restrictions will likely lead to a rise in coronavirus cases among the youth.
According to Human Rights Watch, millions of people in Lebanon were at risk of going hungry and losing access to resources, later aggravated when the Lebanese government issued a lockdown in March 2020 to contain the coronavirus.
Even before the pandemic, the report shows that increasing inequality has resulted in a gap in access to quality learning among Lebanon's most impoverished children since the start of the country's economic crisis.
More than 55 percent of Lebanese families are now poor, with rates even higher among Palestinians, which account for 70 percent and Syrian refugee families at 90 percent.
According to Arab News, Tony Bejjani, a restaurant owner in Beirut, said, "People are exhausted economically and psychologically… The holidays are a good season in which we can make up for some of our losses."
Abiad says on Saturday that despite the continuing increase in coronavirus cases and deaths, admissions to intensive care units are decreasing, thanks in part to the vaccination of people over 75 years, according to Asharq Al-Awsat news.
The ministry of health announced on Saturday that the country had received 46,800 new Pfizer vaccine doses.
In total, there have been 149,687 individuals in Lebanon who have received one dose of the vaccine, with 81,680 receiving two doses.
– African News Agency (ANA); Editing by Naomi Mackay
ANA NEWS WIRE Disclaimer:
The African News Agency (ANA) is a news wire service and therefore subscribes to the highest standards of journalism as it relates to accuracy, fairness and impartiality.
ANA strives to provide accurate, well sourced and reliable information across Text, Images and Video. Where errors do appear, ANA will seek to correct these timeously and transparently.
The ANA platform also contains news and information from third party sources. ANA has sought to procure reliable content from trusted news sources but cannot be held responsible for the accuracy and opinions provided by such sources on the ANA platform or linked sites.
The content provided for on the ANA News Wire platform, both through the ANA news operation and via its third party sources, are for the sole use of authorised subscribers and partners. Unauthorised access to and usage of ANA content will be subject to legal steps. ANA reserves its rights in this regard.
ANA makes every effort to ensure that the website is up and running smoothly at all times, however ANA does not take responsibility for, and will not be held liable for times when the website is temporarily unavailable due to technical issues that are beyond our control.