Eight killed in mass shooting at FedEx facility in Indianapolis
Police believe the shooter took his own life.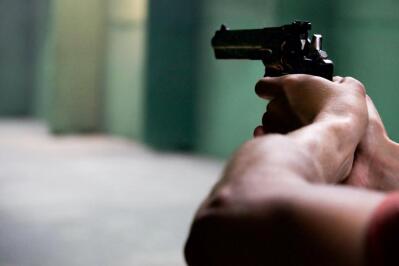 PRETORIA, April 16 (ANA) – Eight people were killed in a mass shooting at an Indianapolis FedEx facility on Thursday night, USA Today reported on Friday.
In a media briefing posted on the publication's website, Indianapolis Metropolitan Police Department spokesperson Genae Cook said that police responded to a report of shots fired at a business.
"They arrived to an active shooter incident at that location," Cook said.
She told reporters that preliminary information revealed that the shooter took his own life at the scene.
"We have located eight people at the scene with injuries consistent to gunshot wounds. Those eight were pronounced deceased here at the scene."
Other injured people took themselves to hospitals in the area, Cook said.
She added that no police officers were injured during the shoot-out.
It is unclear what motivated the shooting, but investigations are ongoing and will continue into most of the day on Friday, she said.
In a separate incident on Wednesday, a teacher and basketball coach at a North Carolina school was killed in a shooting after trying to rob the home of a Mexican drug cartel member, NBC News reported.
The US broadcaster said Barney Dale Harris and his brother-in-law, Steven Alexander Stewart Jr., were accused of robbing an alleged stash house belonging to a member of the Jalisco New Generation Cartel.
Police revealed that Harris and Stewart broke into the mobile home of Alonso Beltra Lara and waited for him to come back.
When the man returned home, a shoot-out ensued that resulted in the death of Harris and Lara.
The broadcaster said Harris wore a bulletproof vest, gloves and a mask and was shot multiple times, while Lara, whose hands and feet were bound, was shot twice in the back of the head.
During the investigation, deputies seized five firearms, around US$7,000 in cash and 1.2kg of cocaine.
Stewart was arrested in connection with the shooting.
– African News Agency (ANA); Editing by Yaron Blecher
ANA NEWS WIRE Disclaimer:
The African News Agency (ANA) is a news wire service and therefore subscribes to the highest standards of journalism as it relates to accuracy, fairness and impartiality.
ANA strives to provide accurate, well sourced and reliable information across Text, Images and Video. Where errors do appear, ANA will seek to correct these timeously and transparently.
The ANA platform also contains news and information from third party sources. ANA has sought to procure reliable content from trusted news sources but cannot be held responsible for the accuracy and opinions provided by such sources on the ANA platform or linked sites.
The content provided for on the ANA News Wire platform, both through the ANA news operation and via its third party sources, are for the sole use of authorised subscribers and partners. Unauthorised access to and usage of ANA content will be subject to legal steps. ANA reserves its rights in this regard.
ANA makes every effort to ensure that the website is up and running smoothly at all times, however ANA does not take responsibility for, and will not be held liable for times when the website is temporarily unavailable due to technical issues that are beyond our control.