Australian swimmer withdraws from Olympic trials over 'perverts' in sport
Madeline Groves, a silver medallist at the 2016 Rio Games, has announced her decision to withdraw from the Olympic trials due to "misogynistic perverts" in the sport.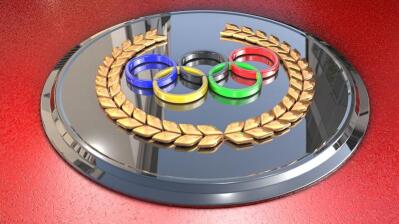 CAPE TOWN, June 11 (ANA) – Madeline Groves, 26, a silver medallist at the 2016 Rio Games, announced her decision to withdraw from the Olympic trials on Wednesday due to "misogynistic perverts" in the sport.
According to the BBC, Groves's initial allegations were made in November last year, when she raised concerns about a person she had worked with who made her feel "uncomfortable" by the way he stared at her while she was in her swimsuit.
"Let this be a lesson to all misogynistic perverts in sport and their bootlickers," Groves shared on Twitter.
"You can no longer exploit young women and girls, body-shame or medically gaslight them and then expect them to represent you," she said.
Groves, a silver medallist in the 200-metre butterfly and 4×100 medley in Rio, added that she was not quitting the sport and planned to compete later this year.
ABC News reported that the president of Swimming Australia, Kieren Perkins, said the sport's governing body was yet to discuss the allegations despite various attempts to contact the Olympian.
"We have reached out to her in December 2020 to engage with her on these concerns," said Perkins.
"This is a very concerning thing for us. These types of issues are, to be honest, the highest on my list as president that we need to be aware of and manage," he said.
Perkins added that it was their priority to ensure the safety of athletes and encouraged Groves to co-operate in order for the body to investigate the claims.
Meanwhile, the International Olympic Committee (IOC) announced on Thursday their proposal for Brisbane to host the 2032 Olympic Games.
Cities including China, Indonesia, Doha and Germany's Ruhr Valley have also expressed their interest in hosting the Games.
– African News Agency (ANA); Editing by Yaron Blecher
ANA NEWS WIRE Disclaimer:
The African News Agency (ANA) is a news wire service and therefore subscribes to the highest standards of journalism as it relates to accuracy, fairness and impartiality.
ANA strives to provide accurate, well sourced and reliable information across Text, Images and Video. Where errors do appear, ANA will seek to correct these timeously and transparently.
The ANA platform also contains news and information from third party sources. ANA has sought to procure reliable content from trusted news sources but cannot be held responsible for the accuracy and opinions provided by such sources on the ANA platform or linked sites.
The content provided for on the ANA News Wire platform, both through the ANA news operation and via its third party sources, are for the sole use of authorised subscribers and partners. Unauthorised access to and usage of ANA content will be subject to legal steps. ANA reserves its rights in this regard.
ANA makes every effort to ensure that the website is up and running smoothly at all times, however ANA does not take responsibility for, and will not be held liable for times when the website is temporarily unavailable due to technical issues that are beyond our control.