Beijing has surpassed New York City as the city with the most billionaires after gaining 33 billionaires last year, taking its total to 100.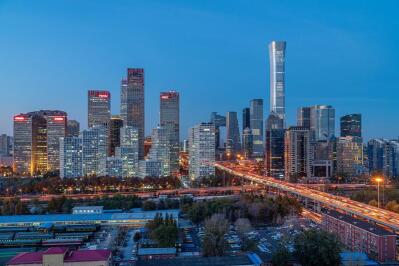 CAPE TOWN, April 8 (ANA) – Beijing has surpassed New York City (NYC) as the city with the most billionaires after gaining 33 billionaires last year, taking its total to 100 and topping NYC for the first time.
According to Forbes' 35th Annual World's Billionaires List released on Tuesday, the Big Apple added just seven new billionaires to bring its total to 99, with NYC's richest resident, Michael Bloomberg, a former mayor and co-founder of Bloomberg L.P., boasting a fortune worth US$59 billion.
Meanwhile, the founder of social media video-sharing app TikTok and chief executive of ByteDance tech company, Zhang Yiming, accumulated a net worth of US$35.6bn.
"Despite the pandemic, it was a record-setting year for the world's wealthiest — with a US$5 trillion surge in wealth and an unprecedented number of new billionaires," read the Facts and Figures list by Forbes.
"There were rapid-fire public offerings, surging cryptocurrencies and sky-rocketing stock prices.
"The number of billionaires on Forbes' 35th annual list of the world's wealthiest exploded to an unprecedented 2,755… 660 more than a year ago," it said.
The list further added that the worth of all billionaires together came to US$13.1 trillion, up from US$8 trillion on the 2020 list.
With the onset of the global pandemic and strict global lockdown measures, technology giants in both China and the US grew as people spent more time online and went in search of virtual entertainment.
"The US still has more billionaires than any other country, with 724 worth (up from 614 last year).
"China is closing the gap with 698 (including 71 from Hong Kong and one from Macao)," said Forbes.
It added that the chief executive of Amazon, Jeff Bezos, remains the world's richest person for a fourth year, worth US$177bn, followed by the CEO and chairman of Tesla, Elon Musk, at US$151bn.
– African News Agency (ANA); Edited by Yaron Blecher
ANA NEWS WIRE Disclaimer:
The African News Agency (ANA) is a news wire service and therefore subscribes to the highest standards of journalism as it relates to accuracy, fairness and impartiality.
ANA strives to provide accurate, well sourced and reliable information across Text, Images and Video. Where errors do appear, ANA will seek to correct these timeously and transparently.
The ANA platform also contains news and information from third party sources. ANA has sought to procure reliable content from trusted news sources but cannot be held responsible for the accuracy and opinions provided by such sources on the ANA platform or linked sites.
The content provided for on the ANA News Wire platform, both through the ANA news operation and via its third party sources, are for the sole use of authorised subscribers and partners. Unauthorised access to and usage of ANA content will be subject to legal steps. ANA reserves its rights in this regard.
ANA makes every effort to ensure that the website is up and running smoothly at all times, however ANA does not take responsibility for, and will not be held liable for times when the website is temporarily unavailable due to technical issues that are beyond our control.